College students! Do you want to travel to foreign countries and exotic locales, meet the indigenous people and kill them?
Then join today the CIA's college scheme to establish campus recruiting and training programs and learn how to out Bond James Bond!
Obama Admin Wants to Bring Spy Training Program to Colleges

The Obama administration has proposed offering federal money to colleges and universities to help train students to become spies for the CIA and other intelligence agencies. The Washington Post reports the intelligence officer training program would function much like ROTC, the Reserve Officers' Training Corps run by the military with the government subsidizing the cost of school in return for future service. However, unlike ROTC, the students' participation in the spy training program would likely be kept secret.
A Harvard Ph.D candidate/CIA recruit presents his doctoral thesis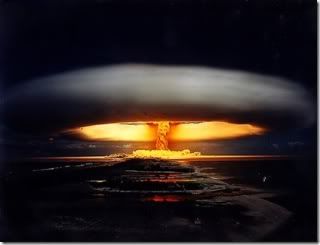 This is sorry indictment of America when the only decent job offers are from the ROTC programs which recruit and send overseas American kids to kill and the CIA who recruit collegians to send overseas and foment revolutions, coups and hostile takeover of governments the wealthy elite don't like.
After all, we need those precious natural resources from the 3rd world to keep living our lifestyle and if we have to kill a few thousand or a few million, well that's the cost of making an omelette.
But don't despair college grads. There's always those high paying jobs at Wal Mart and McDonalds!