Exclusive pic of the interior of Flight 11 moments before it slammed into the WTC's North Tower on 9/11.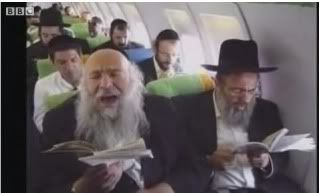 And one from the interior of Flight 175 right before it was deliberately crashed into the WTC's South Tower. The Hasidic Rabbis are ecstatic because they're about to meet their G-d!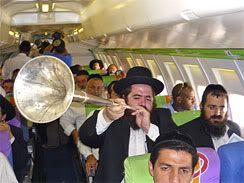 Notice the Rabbi blowing 'shofar' on his ram shaped trumpet, letting their G-d know to make way for some of the Chosen.