The 2010 official voter distraction issue, illegal immigration has been launched. The previous distractions, abortion, gay marriage and the flag burning amendment no longer have the sizzle needed to fill up voter's minds with diversionary issues.
Now we can watch the average, politically illiterate American voter argue endlessly about illegal immigrants, and not talk about shutting down the Federal Reserve, which would save the USA about 300 billion a year in interest payments we make to the private banking families (to borrow our own money) that own the Fed.
Nor will talk of getting the hell out of Aghanistan clutter up blogs, talk shows or Rupert Murdoch's Soft Core Porn News Channel, he'll have his flying monkey's chatter about Jose and Maria stealing your job or Manuel selling drugs to your kids.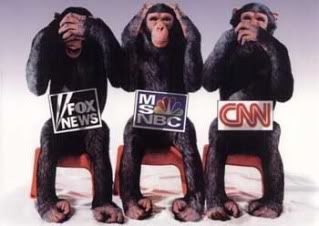 Forget about any discussion about that 'special relationship' the USA has with a certain SLC that has tricked us into fighting their wars and robbing us blind thru their Wall Street Casino operations.
That big sigh of relief you heard was DC politicos who are running for reelection. Hired 'hot button issue' guns like Frank Luntz has delivered this saving grace to the gang of cutthroats, liars, thieves, mass murderers and con artists slithering about the Congress.
Frank Luntz

The DailyKos reported on May 25, 2006 that it has a copy of an October 2005 memo by Luntz about how to spin the immigration debate. "Americans are not only ready for an overhaul of illegal immigration policy, they are demanding it. It has become such an important issue that many are willing to vote against their traditional party if they disagree with a candidate's position on immigration reform. Linguistically, as you enter the debate, there are four key themes that must represent the core of your message: prevention, protection, accountability and compassion."
What's Herr Luntz been scheming up for his well heeled customers?
LUNTZ, MASLANSKY STRATEGIC RESEARCH

RESPECT FOR THE LAW & ECONOMIC FAIRNESS: ILLEGAL IMMIGRATION PREVENTION

THE LANGUAGE OF ILLEGAL IMMIGRATION

The following language is meant to help articulate what Americans want to see and hear regarding the illegal immigration problem. These are five rules to get you get started:

(1) Always differentiate LEGAL from illegal immigration;

(2) Always refer to people crossing the border illegally as "illegal immigrants" – NOT as "illegals."

(3) Always focus on those who are hurt most by illegal immigration – American citizens and immigrants who came here legally and played by the rules;

(4) Don't argue whether illegal immigration is a crisis, a major problem or a national challenge. Describe the problem, quantify it, but don't measure it; and

(5) If it sounds like amnesty, it will fail.
When 'Frankie' isn't poisoning American minds about illegals, he's helping the
Zionist think tank AEI figure out ways to plunder Social Security accounts
and making sure that
the corrupt Wall Street Casino faces no financial reform.