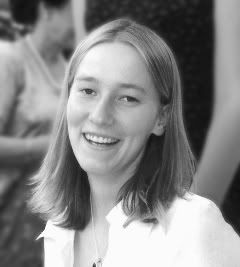 Because Rachel was carrying some very deadly weapons, like her courage to speak Truth to Corrupt Powers, as evidenced by
some of the last words Rachel wrote
to her parents before she was deliberately crushed to death by the savage, brutal and sadistic Zionist Occupation Forces strangling Palestine:
I'm witnessing this chronic, insidious genocide and I'm really scared, and questioning my fundamental belief in the goodness of human nature. This has to stop. I think it is a good idea for us all to drop everything and devote our lives to making this stop. I don't think it's an extremist thing to do anymore. I still really want to dance around to Pat Benatar and have boyfriends and make comics for my coworkers. But I also want this to stop. Disbelief and horror is what I feel. Disappointment. I am disappointed that this is the base reality of our world and that we, in fact, participate in it. This is not at all what I asked for when I came into this world. This is not at all what the people here asked for when they came into this world. This is not the world you and Dad wanted me to come into when you decided to have me. This is not what I meant when I looked at Capital Lake and said: "This is the wide world and I'm coming to it." I did not mean that I was coming into a world where I could live a comfortable life and possibly, with no effort at all, exist in complete unawareness of my participation in genocide. More big explosions somewhere in the distance outside. When I come back from Palestine, I probably will have nightmares and constantly feel guilty for not being here, but I can channel that into more work. Coming here is one of the better things I've ever done. So when I sound crazy, or if the Israeli military should break with their racist tendency not to injure white people, please pin the reason squarely on the fact that I am in the midst of a genocide which I am also indirectly supporting, and for which my government is largely responsible.
Original Source
No wonder the Judeo-Fascists had to murder Rachel Corrie, for she had even more powerful weapons in her Arsenal of Peace: Truth, Hope and Love.And that is what the Zionist butchers that are slaughtering Palestine and tricking the USA into fighting wars to protect institutionalized hate fear the most.
Murdered on March 16, 2003, only a couple of days before the US invasion of Iraq.
Coincidence?
Then Israeli CRIME MINISTER Ariel Sharon Giving the Order to Murder Rachel:
Footage from Rachel's murder by the Israeli Defense Forces. Actual cockpit transmission from the D-9 bulldozer driver to the watch tower, saying he "hit an object" and "I think the object got hit by the dobby (D-9) and he is in a severe condition." He is asked "Did you see him?" and responds "Yes I saw him, I think he is dead."