Who Profits from the Occupation of Palestine?
A chain of hardware stores, a franchisee of the American Ace Hardware chain. The chain owns a store in the Israeli settlement of Ma'ale Edomim in the West Bank.

The company is part of the Ace Auto Depot, which is controlled B. Gaon Holdings and by Shlomo Zavida.
Your local Ace Hardware store is part of the Israeli occupation of Palestine. Is there any business in America that isn't involved in the ethnic cleansing and the Zionist plan to make Palestinians 'disappear off the face of the Earth?'
Since the 1967 military occupation of the West Bank, the Gaza Strip and the Golan Heights, Israel has built in these occupied territories civilian colonies, or settlements, and encouraged Israeli citizens and industries to move into them. Presently there are 135 Israeli settlements in the occupied territories and dozens of additional "outposts" – settlements not yet officially recognized by the Israeli government. These house over 562,000 Jewish Israeli residents: 282,000 in the West Bank (excluding Jerusalem), 260,000 in neighborhoods built in Arab Jerusalem or annexed to Jerusalem, and 20,000 in the Golan Heights.
$16 BILLION
a year in sales to Ace, and how much of that is used to oppress the indigenous Palestinians?
Ace Hardware accounting off by $154 million
OOPS! Wonder if any of that 'accounting error' MADOFF to Apartheid Israel?
But if that Khazar DNA is just too strong to resist and you want to live like your Mongolian ancestors on stolen land in the West Bank, then RE/MAX is the place to look.
RE/MAX aggressively markets the sale of such properties in Israel
and abroad.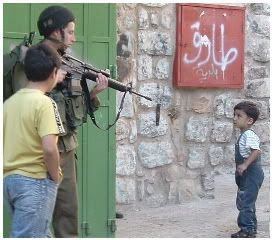 There are RE/MAX offices in the West Bank settlements of Ma'ale Edomim and Oranit, and offices in the French Hill, Ramot and Pisgat Ze'ev in occupied East Jerusalem. These and other offices offer real estate for sale and for rental in all the major West Bank settlements.
RE/MAX of Israel list of properties sitting on land stolen from Palestinians.