Probably not bogged down fighting 'Wars for Wall Street and Israel,' and going broke fighting to protect Zionism at the same time, watching our sons, daughters, wives, husbands, Mothers and Fathers coming home in a body bag.
Probably not entering another 'Great Depression,' since those Zionist owned, Jewish run 'Too Big to Fail' Wall Street banks wouldn't be in business or their CEO's would be in prison.
Picture of America's F-35 Stealth Jet Fighter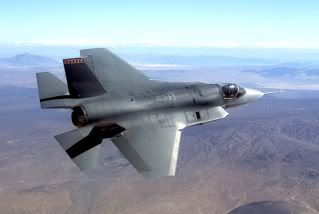 Probably taking care of our own problems here at home, instead of giving the ME's #1 Terror State, Israel, billions and billions each year in FREE money; billions and billions each year in FREE weaponry and letting them steal our most precious military secrets, that Israel then sells to the highest bidder, like Communist China.
Picture of China's J-20 Stealth Jet Fighter


Where do you think China got the blueprints and schematics to build that stealth jet fighter that caught military observers off-guard
Experts surprised by quick development of Chinese stealth fighter jet
Leading experts on China today expressed surprise at the speed with which the country's J20 stealth aircraft was developed.
Maybe that 'loyal' American, RABBI Dov Zakheim, could assist Israel with this latest theft?
Israel is now paying to brainwash groups of Christian kids and to teach them falsehoods and sham stories totally opposed to Christianity.
What's shocking to me is that Israel is ACTUALLY paying for something instead of using their usual method, getting what they want thru theft, extortion and the use of force to steal.
If they did pay anything, you can bet they got the money from our corrupted, sold-out Congress.
Jews insults Jesus in Israel and christian and European people.
We Killed Jesus, We're Proud Of It!