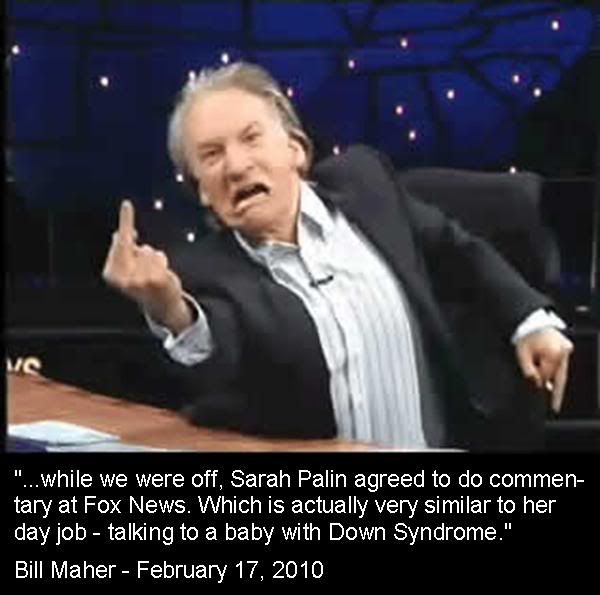 Or at least he tried to, but failed miserly on his 05.06.11
"Real Time"
show.
Towards the end of his schlock-fest, Billie went on a monologue, smirking into the camera and making faces while slamming the 9/11 Truth Movement as basically being a bunch of nutty conspiracy whack jobs who believe that the WTC 'Twins' were taken down by a controlled demolition.
Billie knew this couldn't be true, since his pal OBOMBA had killed someone in Pakistan, claimed it was OBL and that laid to rest all 9/11 conspiracy claims. How, I don't know, he didn't explain as he was too busy being a wise-ass.
Which version
of the alleged killing of OBL did you like the best, Billie? The original one? Or the one that came out Tuesday?
The one released Wednesday?
Or the one Thursday?
Tell me, Billie, if there wasn't a conspiracy behind 9/11, then that means that Saddam had WMDs; that he was getting ready to attack America and that he was good buddies with OBL and that the invasion of Iraq was a just and noble cause, right?
But you had bitterly complained earlier in your show that the Iraq War was wrong?????
So which is it, there are no government conspiracies or maybe, just maybe the WH, Neocons, Zionists and the MSM mobbed up together to scare the hell out of Americans and sell them the Iraq War by telling
hundreds and hundreds of lies.

If it's the latter, then wouldn't the USA's most powerful part of the government, the WH, acting with the MSM to pass on numerous lies about Saddam to get Americans ready for the Iraq War, well wouldn't that be collusion, or even a CONSPIRACY? (BTW, earlier in this show, you slammed FOX News for their inability to report actual facts. If a large and powerful media outlet is reporting lies to further a hidden agenda, then what would you call that?)
But you're smart enough to understand that if you did get anywhere close to doubting the LIES pushed by the government and the MSM about 9/11, you'd be canned from your cozy HBO job, just like you were
shit-canned in 2003 from your ABC show
when you questioned former President Clinton about pushing buttons to launch cruise missiles against unknown targets was cowardly.
Question the 'official' 9/11 narrative Billie and you'd join the unemployment line and lose Big Bucks, just like this
NFL star did when he Tweeted doubts about airliners being able to topple skyscrapers.
"We'll never know what really happened. I just have a hard time believing a plane could take a skyscraper down demolition style."
Pittsburgh Steeler Rashard Mendenhall
Gone would be the visits to the Playboy Mansion, along with all those invites to the trendy PTB parties where you fill your gut with French wine and your nose with Peruvian flake.

The only stand-up comedy gigs you'd get would be in sleazy dives that no one has ever heard of or visits.

And that's the real reason you slam 9/11 Truthers, isn't it?
----------------------------------------------------------------------------------------------