Senator Kirk of Illinois wants to help his Yiddish Masters any way he can!
Senator wants US Navy to help block flotillas to Gaza

In a report based on a recent "fact-finding" trip to the Middle East, Senator Mark Kirk of Illinois calls for U.S. naval and special operations forces to support Israel in combating the upcoming flotilla to Gaza.

Kirk says the U.S. should make available all necessary special operations and naval support to the Israeli Navy to effectively disable flotilla vessels before they can pose a threat to Israeli coastal security or put Israeli lives at risk.

Kirk says the U.S. should make it clear to Turkish president Erdogan that Turkey will be held accountable for any actions that support or enable the IHH to launch its flotilla.
Senator KirkSTEIN does this mean you want American taxpayer funded "all necessary special operations and naval support" the green light to shoot American citizens?
Or to shoot citizens of other nations that are REAL friends and allies of the USA?
Because if you'd reply in the affirmative, then you're a traitor advocating the murder of those you have sworn to protect when you took an oath upon entering office.
Why don't you and all you Zionist lovers move to Apartheid Israel and do the rest of us real Americans a favor?

STAY THERE.
Senator Kirk, Always There for Israel...Oops, should've used a condom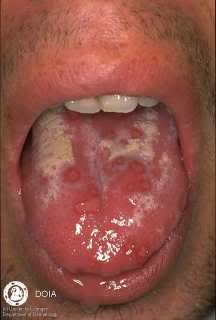 The flotilla, set to sail to Gaza at the end of this month, aims to nonviolently challenge the Israeli blockade that has suffocated the Gaza Strip. Kirk's call for the U.S. Navy to provide "special operations and naval support to the Israeli Navy" to stop the flotilla is particularly alarming because a contingent of American citizens will be a part of the flotilla.
Senator KirkSTEIN, American Traitor and Zionist Ass-Kisser
Jew, Jews, Jewish: Mark Kirk—Israel's Best Friend in Congress

In fact, one of the only things that the three likely Democratic candidates (running for the Senate seat formerly held by Obama) share is the lack of any pro-Israel record. The most prominent and only announced Democratic candidate is Illinois Treasurer Alexi Giannoulias. The closest thing he has to a record on Israel is that he did not stop Illinois' purchase of Israeli bonds—a purchase he justified solely as a good investment. Another is businessman Chris Kennedy whose only claim to fame is being the late Robert F. Kennedy's son. The third, Chicago Urban League President Cheryle Jackson, shared a podium last August with Otis Moss, pastor of Rev. Jeremiah Wright's Trinity United Church of Christ; and as Blogojevich's spokesperson, justified the appointment of the Nation of Islam's Minister of Protocol to a state hate crimes commission, saying the Farrakhan associate shares the commission's goals of eliminating hate crimes and discrimination. None have ever been to Israel. Giannoulis has stated many times that he owes his office to Obama, and all three are supporters of the President and his policies.

Kirk, on the other hand, is arguably Israel's best friend in Congress . He was personally responsible for convincing the Bush Administration to give Israel enhanced missile defense after he saw the danger on a trip to a forward military base in Israel.

With regard to Hezbollah, Kirk told Gordon "despite the UN peacekeeping force and $500 million of US taxpayers' money that we simply reset the stage for another tragedy." He has characterized attempts to force negotiations with the Palestinian Authority as trying to "chase down every terrorist group on the West Bank and Gaza… there are times when you have to hang tough."

In announcing for the Senate, Kirk pledged to fight those efforts, "And to supporters of America's strongest friend in the Middle East – Israel's greatest ally in Washington will be Senator Mark Kirk of Illinois."
You've been so busy being a 'gofer' for Zionism, one wonders if you have any time left over for your constituents?
You fight against the feds helping out states in distress
, yet you shovel tons of OUR money to the 'Tel Aviv Terror Masters?'
Of course, no traitorous Congressional Israeli ass-kisser wouldn't be 'righteous among the Gentiles' if he didn't introduce some kind of Holocaust™ legislation that gives American taxpayer money to anyone who claims to be a Holocaust™ survivor.
Fake Holocaust Claims Just Keep Growing ... New arrests, fresh guilty pleas and a growing number of witnesses co-operating with the FBI.
But you do find time to
craft bills
that would
send American citizens to jail for 25 years to life if caught with High Potency Marihuana
, whatever that is. Bet if one of your side-curl buds got caught, you'd be fighting to stop any legal action, wouldn't you?
Who Says The US Government Isn't Full Of Zionist Whores?
Oh my Yid Master, Can You Help Me?
Why are you even in Congress? You break our laws, ignore your oath to protect the Constitution and our country and break our laws
Kirk has twice been on two-week stints of training in Afghanistan, December 15, 2008 through January 2, 2009 and December 19, 2009 through January 4, 2010. Before the December, 2009 training, Undersecretary of Defense Gail H. McGinn noted in a memo that Kirk had on two previous active duty periods engaged in politicking allegedly in violation of Department of Defense regulations. McGinn required that prior to training in Afghanistan he had to sign a statement that he would comply with regulations prohibiting politicking on duty.
DoD Under Secretary says Mark Kirk broke the law
You tell lies about your military service; break laws; shovel money to fraudulent Holocaust™ scammers and advocate the murder of US citizens to protect the nation your loyal to, Apartheid Israel
.
Yes, the Zionist whores running and ruining this nation
must be proud to have a two-faced, back-stabbing fool like you
on your knees, 'servicing' them 24/7.
Who are the REAL terrorist, those trying to being much needed food and medicines to the world's largest concentration camp or Israeli CRIME MINISTER'S 'Betty Nuttyaho's American financed thugs?
The forthcoming Gaza flotilla: heroism vs violent intransigence?

Richard Lightbown summarizes the situation ahead of the forthcoming Freedom Flotilla II – Stay Human in plain language bereft of the doublespeak that the Israeli government would like us to hear.

"No Nobel Peace Laureate will be able to disguise the guilt if more Israeli hoods batter more human rights workers. No selectively edited whitewash report, with of without endorsement from professors of international law, will be able to conceal the truth this time from the people of the world."

In the face of Israeli propaganda, parroted by the BBC and other mainstream media, we should hold fast to the truth that these people are prepared to face. All of the survivors of the previous flotilla were maltreated and humiliated. Many of them were beaten, tasered by electric stun guns, attacked with stun grenades and tear gas, deprived of food and water and subjected, by terrorists in the employ of the state of Israel, to treatment described by a United Nations Fact-Finding Mission as tantamount to torture. Many suffered injury from deliberately over-tightened handcuffs. Several had their passports stolen (for use in who-knows-what future outrage by Mossad criminals), all cameras, mobile phones and computers were illegally seized and many lost large sums of money: plundered in individual acts of piracy by members of one of the world's most criminal and immoral armies. All of the victims experienced first-hand the ruthless contempt for human dignity that the Zionist state considers its right.