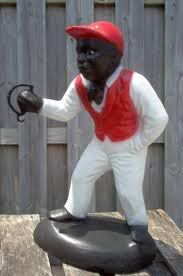 I saw part of the Israeli VP for its American colony, the Zionist stooge/lap dog Obama's speech before the UN General Assembly on Wednesday.
It was nauseating to watch, but informative, as Obama AGAIN showed his true colors, which matched the color of his Apartheid Blue tie.
Obama is like Mahmoud Abbas, who was proclaimed 'President for Life' by Israel and its colony, the United States of Zionism, back in January 2009, when Abbas' term expired, but no election was held, since Israel knew their little bitch wouldn't get re-elected.

Both Obama and Abbas will stay alive and in office, until Israel decides they need a bigger ASS-KISSER in office. In Obama's case, he'll be replaced by another Zionist whore, who will gladly do ANYTHING to please the 'Tel Aviv Terror Masters.'
Abbas will stay in office until Israel no longer needs his soft lips and accommodating mouth, then his body will be riddled with bullets or his car will be blown up, and the Zionist MSM and Israel will blame the attack on HAMAS.
Obama Flip Flopped on Palestinian State

'This time we should reach for what's best within ourselves. If we do, when we come back here next year, we can have an agreement that will lead to a new member of the United Nations -- an independent, sovereign state of Palestine, living in peace with Israel. ' -- Obama's speech before the General Assembly, September 23, 2010

September 21, 2011 "Palestine Chronicle" -- Cairo - When Barack Obama uttered these lines, the assembled delegates rewarded him with a standing ovation. That was last year's promise. This year, Obama is promising to veto a Palestinian state for reasons that he has yet to clearly articulate.
------------------------------------------------------------------------------------