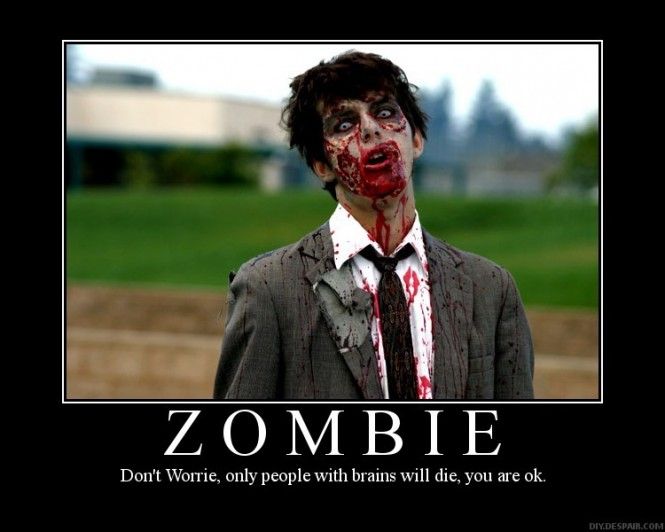 "The zombies are coming!" the Homeland Security Department says.
They're coming? Hell, they're already here. Tens of thousands were spotted last night at the DNC.
Thousands and thousands more were seen at last week's RNC, like this blood sucking brain eater:
Tongue firmly in cheek, the government urged citizens Thursday to prepare for a zombie apocalypse, part of a public health campaign to encourage better preparation for genuine disasters and emergencies. The theory: If you're prepared for a zombie attack, the same preparations will help during a hurricane, pandemic, earthquake or terrorist attack.

A few of the government's suggestions tracked closely with some of the 33 rules for dealing with zombies popularized in the 2009 movie "Zombieland," which included "always carry a change of underwear" and "when in doubt, know your way out."
Source
In fact, damn near the entire country has become 'Zombieland,' with millions and millions of brainless fools wandering about, looking to suck out the brains of CNN or FOX or any other of the Zionist MSM.

Instead of asking REAL questions, like who was behind the FALSE FLAG/INSIDE JOB of 9/11 or why do we have to pay around 450 BILLION a year in interest payments to the private banking families that own the FED or why in the hell are we fighting wars that only benefit the defense industry, Wall Street and Israel, we get led around like sheep, babbling about abortion and god and guns.
----------------------------------------------------------------------------------------