Washington--Newly appointed U.S. Secretary of State John Kerry said today that he is in full support of the Congress spending
666
million dollars to move the White House to Israel.
"On a personal level, since my
last name is really Kohn
, making me one of the 'Chosen,' I am excited to learn about this exciting development that will give a tremendous boost to my true homeland, Israel," said Kerry speaking to reporters at a
friend's Bar Mitzvah.
My brother Cameron, who
converted back to Judaism
, is beside himself with this news and my darling wife,
Theresa, who's also a 'Tribe' member
, is so happy she's dancing the Hora!"
"Moving the White House to Israel is long overdue. We can save the American taxpayer great sums of money by having the White House in Israel, since that will cut down on the number of trips various department heads
take to the 'Promised Land.'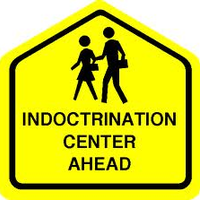 Elsewhere in Washington today, AIPAC, the very influential Israeli lobby, strenuously denied that it was a lobby that exists solely to influence, thru bribes, intimidation and blackmail, Congress, that it was a lobby and threatened to sue anyone who said otherwise in their
campaign to deny
the Secretary of War spot to that despicable anti-Semite, Chuck Hagel.
The world's paper of record, the Washington Post, came out in defense of AIPAC, saying in an editorial that Sir Rupert Murdoch was ecstatic when hearing news about the move, but was too
busy buying another politician
to issue a full press release.
---------------------------------------------------------------------------------------