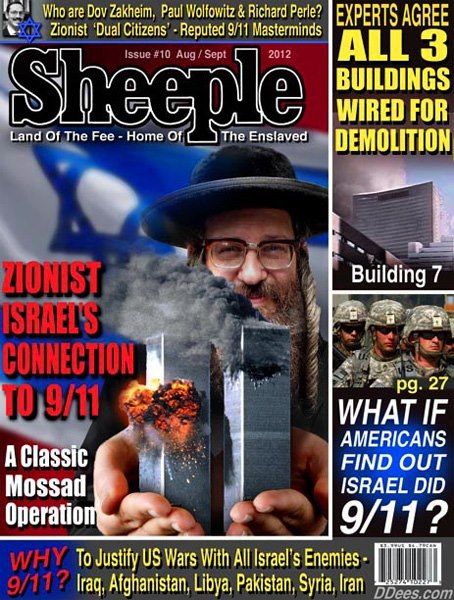 While overwhelming evidence indicates 9/11 was an inside job, even the FBI now admits that no credible evidence points to Osama bin Laden and the 19 alleged "terrorists" as perpetrators. No trial or impartial investigation of the crime has yet occurred. In fact, the official 9/11 story, that 19 alleged hijackers with box-cutters fooled the best military/defense system in the world, is itself an outrageous conspiracy theory. Certainly these men, at least six of whom are still alive, lacked the motivation and the ability to carry out the attacks by themselves. Certainly, 9/11 was not an "intelligence failure," as the government/media complex has characterized it. Rather, 9/11 was an elaborate hoax, a staged "war pretext incident," engineered to fool the American people into accepting wars of aggression abroad as well as a rollback of their civil liberties. As such, 9/11 is a typical example of "state-sponsored, false-flag terrorism" and a covert, "black op" orchestrated by rogue elements within the U.S. government. It is "false-flag" because it was blamed on a political target group, the Muslims.
9/11, a Case of Jewish Lightning
'Jewish Lightning' aided and abetted by the WH and elements of the CIA, the FBI, NSA, the Pentagon and our most 'trusted ally, ISRAEL.
The 'Cocaine Importing Agency,' AKA as the CIA.
In my 30-year history in the Drug Enforcement Administration and related agencies, the major targets of my investigations almost invariably turned out to be working for the CIA.

Dennis Dayle, former chief of an elite DEA enforcement unit
Wall Street Owns The Country
Who Owns Wall Street?