Apartheid Israel has been murdering Americans for so long, from their savage attack on the USS Liberty to their involvement in the 9/11 FALSE FLAG, they thought that brutally murdering one more American wouldn't make any difference. Time will prove them wrong.
In Memoriam
~ Rachel Corrie ~
1979 - 2003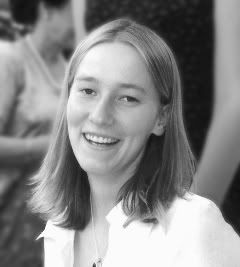 RACHEL, the film Israel does NOT want you to see

RACHEL CORRIE - AN AMERICAN HERO

Israel and its watchdogs have been on special alert regarding criticisms coming from Jews and Jewish organisations.

It's almost as if they want the world at large to believe that all Jews stand behind them and support their policies of genocide, ethnic cleansing and apartheid.
Anyone who is a regular reader of this Blog knows that nothing is further from the truth.

The latest uproar is about a film called Rachel…. a film by Simone Bitton about the death of Rachel Corrie.

Ms. Bitton is not only Jewish, she is also an Israeli! That's way too much for the zionists to swallow… so the campaign to boycott the film has started….

Neither the Israeli or U.S Goverment has ever offered an explanatory apology.

Cindy Corrie has publicly advocated for ensuring "justice, freedom, security and economic viability for both Israelis and Palestinians."

Israel Consul General protests the presence of Cindy Corrie:

"The San Francisco Jewish Film Festival made a serious error in judgment in inviting Mrs. Corrie to the festival," Israel Consul General Akiva Tor said via e-mail. "She is a propagandist who is immune from responsibility for the causes she supports because it was her daughter, Rachel, who was accidentally killed.
Politically speaking, Rachel might of been in over her head, but her heart was in the right place. And peacefully protesting against Israel demolishing Palestinian homes shouldn't get one murdered by IOF Goon Squads.
What do you think would happen if an Iranian Jew had been run over by an Republican Guard bulldozer? Tehran would be a radioactive wasteland.
NEVER AGAIN!

NO MORE BLOOD OR WEALTH FOR ISRAEL!!

NEVER AGAIN!!!
And while we're at it, no more American weapons for that nation of murderers, liars, thieves, bigots, false-flag experts, assassins, racists, con artists and corrupters.
Rachel Corrie Memorial Website