Any of these symbols look familiar?
The
Star of Life
is a blue, six-pointed star...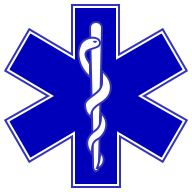 Before this star was popularized, an orange cross on a square background was used. But that was deemed

VERBOTEN and Leo R. SCHWARTZ

introduced the new cabbalistic symbol--

Why does my spell check suggest that cannibalistic be used instead of cabbalistic? Go Figure.
The Greater coat of arms of the United States, which has a Star of David shaped cluster of stars ABOVE the Eagle, which has been hovering over the USA since 1782.
The symbol of that rabid State of Hate, Israel. If you see any connections, you're just a vile, Jew-hating, anti-Semite and should turn yourself into the closest DHS cesspool.
A
dd all these symbols together and this is what comes out.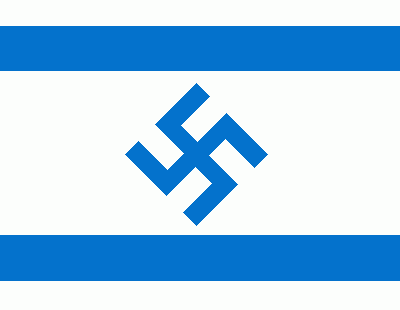 UPDATE: One of the Boston TNT Party 'suspects' has been killed. Rumor is that they're from a Middle Eastern nation. Anyone want to bet that the person, even though he was trained in Apartheid Israel by one of the 9/11 masterminds, Betty Nuttyahoo, that the 'suspect' that all Americans will be taught to hate w/o thinking, will be framed as being from Iran or Syria?