That's what appears to be going on in the festivities before football games called 'tailgate parties.'
Fires are lit and sacrificed animals are burnt on the ceremonial fires that are then consumed by the football maddened masses.
Pic of a Jew tailgate party held on 9/11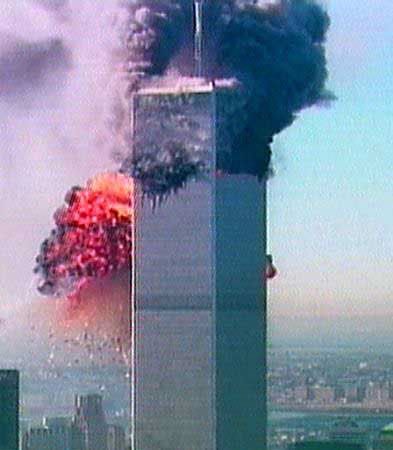 Sounds similar to the ritual sacrifices made by the Israelites/Hebrews/Jews back in antiquity, only they used children instead of dead animals.
In the 8th-6th century BCE, firstborn children were sacrificed to him by the Israelites in the Valleye of Hinnom, south-east of Jerusalem (see also Gehenna).

Moloch was represented as a huge bronze statue with the head of a bull. The statue was hollow, and inside there burned a fire which colored the Moloch a glowing red. Children were placed on the hands of the statue. Through an ingenious system the hands were raised to the mouth (as if Moloch were eating) and the children fell into the fire where they were consumed by the flames. The people gathered before the Moloch were dancing on the sounds of flutes and tambourines to drown out the screams of the victims.
"Flutes and tambourines" were used to drown out the sounds of the victims?
Sounds like a noisy NFL stadium on game day, where sound levels from the fans, cheerleaders, bands and other
noise making devices can hit over 115 decibels
, about the same amount of noise as made by a chain saw.
Maybe this is why there is so many weird, and unlawful goings on at the
Bohemian Grove
, which is dedicated to Moloch and has,
"adoration of destruction, blood, barbarity and sacrifice of children."
They meet in July so what came out of the meeting this year? Completed plans to destroy Syria and then on to Iran?
That would be enough blood shed to satisfy any vengeful god.
LOLocau$t Jews demand that we bomb Syria to prevent more bloodshed?
If you're into consuming non-stop, the 'shop till you drop' syndrome, you'd probably be better off not watching this video.
Saturn and Moloch Symbolism - Let's Stop Worshipping "Them"


Zionism's Master Plan for World Power