Just go to this
link
and you'll be able to relive the shooting false flag from the shooter's point of view, thru the sights of an M-16 or AR-223 or a Colt or Glock or whatever was used that day.
Since there were
multiple shooters at Sandy Hook Elementary
, does the game allow for multiple players?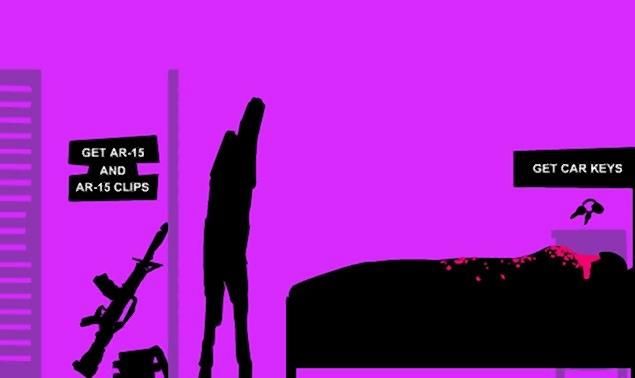 Sick Sandy Hook videogame lets players shoot mom, collect ammo and fire into school

An Australian techie has sparked outrage by creating a sick Sandy Hook video game where players can shoot their mom, collect ammo and go on a terrifying gun rampage in a school.

The Sydney gaming geek, believed to be called Ryan Jake Lambourn, has reportedly caused "deep anger and fury" among families of the victims and survivors of the horrific massacre.

His simulation — "The Slaying of Sandy Hook Elementary School" — sees players re-enacting the fateful day of Dec. 14, 2012.

The game was posted on several websites, but it has already been banned from one.
Already banned from one site? Better strap up and get along, little shooters before the fun is declared VERBOTEN.
Here's the
link
to the original game page.
RELATED: For Halloween, dress up as a
Boston Marathon FALSE FLAG
victim and get fired from your job and also, get death threats against you and your family.
Web users spread nude photos reportedly scraped from Lynch's online accounts and advocated bullying, raping and killing her.
Is this a great country or not?