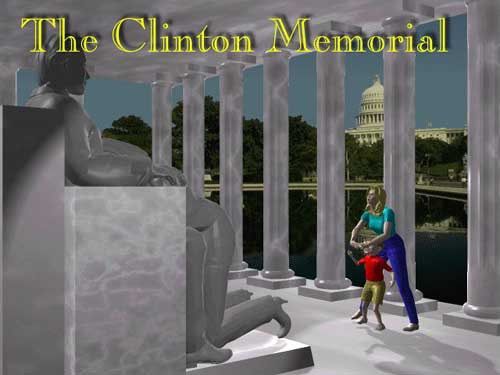 President HRM Hillary will enact a series of regulations designed specifically for her randy husband.
1. No White House (WH) female staffer shall be below the age of 55.
2. No WH female staffer shall be allowed to wear any dark colored dresses, especially blue. White is the preferred dress color.
3. All rugs and carpets in the WH shall be treated with stain remover.
4. First Lady Bill will NOT be allowed to have any cigars in his possession, cigars will be supplied by the President, HRM Hillary for Bill to smoke.
5. For 'security' reasons, First Lady Bill shall have an armed guard, hand-picked by President Hillary Clinton, by his side at ALL times, exceptions for using the bath and toilet facilities.