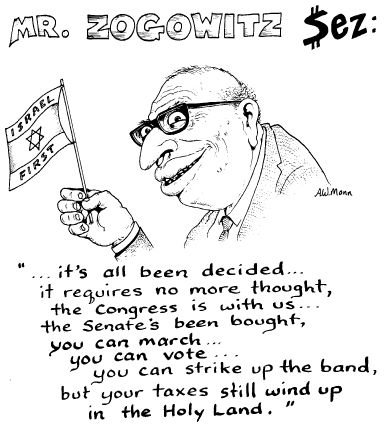 Merlin Miller talks about the USS Liberty. The lie called war on terror. New party to expel Zionist control.
America's Founding Fathers had the courage and divine wisdom to create a nation unlike any in history. In so doing, they delivered a promise – for life, liberty and the pursuit of happiness.

But America is sick and under attack. Not by any military, nor by God's hand, but by treasonous elements within.



The political system in America has become totally corrupted, with the major parties and our "selected" representatives serving as puppets for international financiers and their special interest groups, rather than the American people. Our government increasingly demands control of every aspect of our lives. This is enabled by a controlled mainstream media, which promotes falsehoods and decadence, rather than inspiring us with truth, noble stories and heroes.



America no longer has a sound currency or can balance a budget. Treasonous economic policies are destroying our Middle-Class in favor of multinational corporate interests and foreign competitors. Our borders, essential to preserving the identity and security of our nation, are wide open, while we are supposedly engaged in a falsely constructed "War on Terror".



It is time for the American people to recapture the spirit that made our nation great. We must again assume responsibility for our own actions and reduce dependency on centralized government. "Big Brother" is not wise or efficient, or fair, and if we rely on its selective beneficence, we will succumb to its tyranny.
Source
FALSE FLAG

is a powerful, contemporary story of action, intrigue and romance - which connects the little known, but devastating assault on the USS Liberty (a defenseless intelligence ship) with Zionist intrigues. This sneak attack killed 34 Americans and wounded 173 others, in a botched Israeli operation to be blamed on their Arab enemies. The massacre was covered-up by top U.S. government officials and, with media complicity, altered America's role in the Middle East.

Since then, our nation's representatives have consistently placed the interests of Israel above our own, endangering every American and replacing peace and justice with war and tyranny.