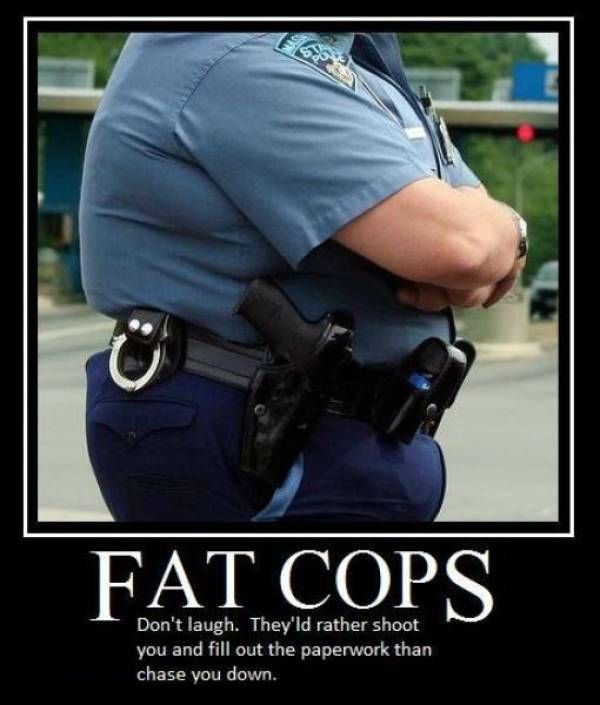 Donut shops in Ferguson, MO and surrounding areas today issued an urgent appeal for flour, sugar and lard, the key ingredients in the making of donuts.
"In the past, we had no trouble keeping enough donuts on hand to supply the local police with their daily RDA--
Recommended Donut Allowance
--but since the shooting of that black kid, with all the extra police here in town, we can't keep up with the huge numbers of donuts that need to be made each day," said Jason Cruller, owner of a local Ferguson donut shop.
Another donut shop owner, Sherman Fasnacht, joined the appeal, literally begging suppliers of flour and sugar to send tractor-trailer loads to Ferguson; "If we don't get the needed supplies and fast, then the troubles we've been seeing on the streets, with cops going ballistic on civilians, will be minor compared to what will happen with stressed-out cops who can't get their daily donut fix!"
The
American Bakers Association
has heard the pleas and has joined the growing movement to get more donut supplies to Ferguson, MO. Rich Scalise, COB of the ABA has sent lobbyists into Congress to get support for sending in a National Guard convoy of the scarce items to Ferguson.
Ferguson, MO donut shops have been getting some relief from other St. Louis County donut shops, but they too are feeling the shortages, due to the County police working overtime to assist in implementing martial law.
Even President Obama was informed of the crisis on the 16th hole of Shinnecock Hills in the Hamptons, and said he was
forming a task force
to deal with the problem.
But for now, all the locals can do is pray that the cops, going thru donut withdrawals, don't totally snap and open fire with their automatic rifles.