Deja Vu all over again?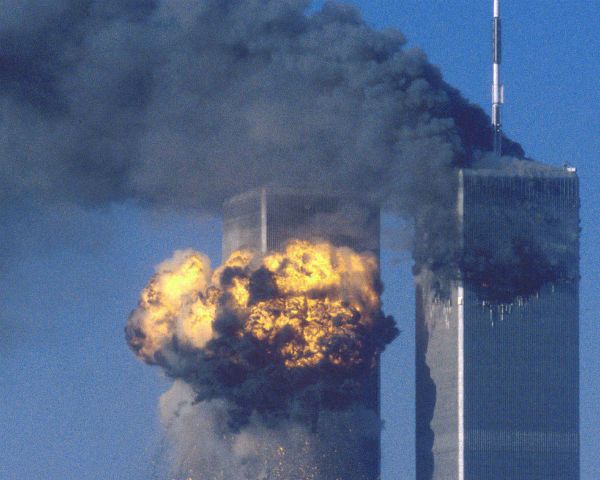 Ukraine, US to conduct joint military drills in Black Sea September 7, 2014

The Ukrainian and US navies will take part in a joint exercise called "Sea Breeze 2014" on September 8-10 in the northwestern part of the Black Sea, Ukraine's Ministry of Defense said.
Sea Breeze 2014
was already held in the Black Sea back in July, at the same time that Malaysian Air Flight 17 was shot down by Kiev.
Now they're going to hold Sea Breeze 2014 again, on the 13th anniversary of the 9/11 attacks?
This screams FALSE FLAG.
From a July 21, 2014 article by investigative reporter Wayne Madsen:
MH-17: Beware of the Chameleon

"The 10-day NATO exercise code named «BREEZE 2014» has ended in Black Sea. The exercise, which included the use of electronic warfare and electronic intelligence aircraft such as the Boeing EA-18G Growler and the Boeing E3 Sentry Airborne Warning and Control System (AWACS), coincided with the shootdown of Malaysian Airlines Flight 17 in eastern Ukraine, some 40 miles from the Russian border. NATO ships and aircraft had the Donetsk and Luhansk regions under total radar and electronic surveillance. "

The announcement of U.S. BREEZE and RAPID TRIDENT II military maneuvers came on May 21, 2014, and were announced on the website operated by Vice President Joe Biden's office. Biden's son, Hunter Biden, is a newly-named director of the Ukrainian natural gas and oil company Burisma Holdings, Ltd., owned by Ihor Kolomoisky, the Ukrainian-Israeli mafia oligarch, whose is known as the «Chameleon». Kolomoisky has raised his own mercenary army, complete with the BUK missiles allegedly used in the shootdown of MH-17.

Kolomoisky, the Governor of Dnipropetrovsk oblast in eastern Ukraine, has threatened terrorist attacks against Russian-speaking officials in eastern Ukraine, including assassinations.



Kolomoisky chooses to 'command' his army from the safety of Switzerland, far from the front lines and relatively safe from arrest if his ties to terrorist attacks are ever pursued by legitimate governmental authorities.

Kolomoisky has a powerful «insurance policy» against any legal recriminations. He counts on the powerful Israel Lobby in the United States to support his cause. Kolomoisky has publicly spoken of Ukraine as the 'second homeland' of the Jewish people.

And with 'The Lobby' in his corner, Kolomoisky has indirect access to the highest levels of power within the Department of Defense, NATO, and the U.S. Intelligence Community.

Kolomoisky, estimated to be the second-richest person in Ukraine, also has strong connections inside Kiev's Borispol International Airport, where it has been reported that Ukrainian Interior Ministry troops stormed the air traffic control tower shortly before MH-17 was shot down.
Das Juden are up to their old tricks, better stock up on food and water--if you haven't already--before 9/11/2014 arrives, since it looks like we are going to get another 'present' from the
Jew mob.
Kolomoyski and Jewish politics





Kolomoyski is a prominent supporter of Ukraine's Jewish community and the president of the United Jewish Community of Ukraine. In 2010 he was appointed as the president of the European Council of Jewish Communities after promising the outgoing president he would donate $14 million, with his appointment being described as a "putsch" and a "Soviet-style takeover" by other EJCJ board members. After several EJCJ board members resigned in protest, Kolomyski quit the EJCJ and, together with fellow Ukrainian oligarch Vadim Rabinovich, founded the European Jewish Union.
Here's Kolomoisky partying with one of his buds
It is rabid Zionist Jew Ihor Kolomoisky, along with other Zionist collaborators, who is behind the false flag act of the fake crash of Malaysian Airlines MH17. The emails implicate the entire vile Zionist cabal in this treacherous event.
How does it feel to have a 'Star of David' bulls eye on your back?
US caught planning terror attacks in Ukraine

In a series of hacked emails received from "Anonymous Ukraine" it is clear that Pentagon officials working in concert with extremist elements in the Ukraine have carried out and are planning more attacks in Ukraine.

What is also clear is that these attacks are to be blamed on Russia including blowing up planes at an airport. Other attacks may well include mass civilian casualties.

The long series of emails include several that are frighteningly incriminating. This is first of the "worst," three "smoking gun" false flag planning documents:

Ihor,
Events are moving rapidly in Crimea. Our friends in Washington expect more decisive actions from your network.
I think it's time to implement the plan we discussed lately. Your job is to cause some problems to the transport hubs in the south-east in order to frame-up the neighbor.
It will create favorable conditions for Pentagon and the Company to act.
Do not waste time, my friend.
Respectfully,
JP
Jason P. Gresh
Lieutenant Colonel, U.S. Army
Assistant Army Attaché
U.S. Embassy, Kyiv
Maybe those
'missing' Libyan jet liners
will magically appear in the USA or the Black Sea on 9/11?
Israel is needing a major distraction, like their attack on
Malaysian Air Flight 17
to get the world's eyes off all of their war crimes committed against Gaza, and nothing distracts people like something going BOOM!