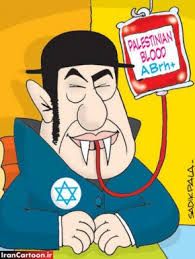 From 'Jew' Jersey to 'Jew' York to Tel Aviv, the Jew is butchering Gentiles to provide 'Chosen Ones' with human organs.
What other nation already has a proven track record of
stealing human organs
and
gun-running?
This same nation is above the law, thanks to the protection of a corrupt, sadistic and terrorist 'Uncle.

'
The fact is, however, that Israeli organ harvesting – sometimes with Israeli governmental funding and the participation of high Israeli officials, prominent Israeli physicians, and Israeli ministries – has been documented for many years. Among the victims have been Palestinians.

Nancy Scheper-Hughes is Chancellor's Professor of Medical Anthropology at the University of California Berkeley, the founder of Organ Watch, and the author of scholarly books and articles on organ trafficking. She is the pundit mainstream media call upon when they need expert commentary on the topic.

While Scheper-Hughes emphasizes that traffickers and procurers come from numerous nations and ethnicities, including Americans and Arabs, she is unflinchingly honest in speaking about the Israeli connection:

"Israel is at the top," she states. "It has tentacles reaching out worldwide."

In a lecture last year sponsored by New York's PBS 13 Forum, Scheper-Hughes explained that Israeli organ traffickers, "had and still have a pyramid system at work that's awesome...they have brokers everywhere, bank accounts everywhere; they've got recruiters, they've got translators, they've got travel agents who set up the visas."

In her Forum 13 lecture Scheper-Hughes discussed the two motivations of Israeli traffickers. One was greed, she said. The other was somewhat chilling: "Revenge, restitution – reparation for the Holocaust."
"Reparation for the Holocaust?" One more way us GOYIM are forced to pay ridiculous sums of money to a parasitical organism for an event that did not happen.
Crimes Committed by Ukraine's Military and Chasteners: from Illegal Arms Trafficking to Human Organs Trade

Numerous reports on systematic destruction of populated areas in the Donbass and Luhansk regions by Ukrainian military have been becoming public domain. The evidence has been plentiful: photos, videos, international observers and journalists' reports. Neither the United States nor Europe have paid attention on the information as they considered it to be part of the Kremlin's propaganda.

Those who live in Donbass have many times reported mysterious graves findings. Two movable crematoriums have been bought in Germany to get rid of the bodies. The burnt soldiers were reported to be missing in action. Many corpses have been burnt without registration and leaving any trace whatsoever.



The OSCE observers discovered the mass grave near the 22-th Kommunarka mine in Lower Jug. Presumably, civilians were shot by the soldiers of the battalion Aydar. The victims were treated inhumanely, many bodies had hands tied behind his back, and they were shot in the back of the head at close range. One body belonged to a pregnant woman, the other female corpse was decapitated. The traces of torture are clearly visible, murder scheme is the same: hands tied behind, shot in the head.





Reports came from Ukrainian military hospitals that in some cases human organs were extracted and exported to the United States and Europe to be used for transplant.



The evidence is plentiful – Ukraine has become a safe haven for human organs traffickers. Ukrainian doctors say there are foreigners working in the national hospitals and they discuss on the phone which human organs of wounded soldiers could be sold and used for transplant. Ukrainian hackers broke and circulated the correspondence between former lawyer of Yulia Timoshenko Sergey Vlasenko and German doctor Olga Weber.
'Movable crematoriums' from Germany? At least they have a sense of humor, albeit a warped one!
How does the Jew respond to these very serious charges?
Scream anti-Semitism, a charge that makes most grown men wet their pants

.
The Jews new 'Blood Libel,' illegal organ harvesting

In the article, "Our sons plundered for their organs," veteran journalist Donald Bostrom writes that Palestinians "harbor strong suspicions against Israel for seizing young men and having them serve as the country's organ reserve – a very serious accusation, with enough question marks to motivate the International Court of Justice (ICJ) to start an investigation about possible war crimes."

An army of Israeli officials and apologists immediately went into high gear, calling both Bostrom and the newspaper's editors "anti-Semitic." The Israeli foreign minister was reportedly "aghast" and termed it "a demonizing piece of blood libel." An Israeli official called it "hate porn."

Commentary magazine wrote that the story was "merely the tip of the iceberg in terms of European funded and promoted anti-Israel hate." Numerous people likened the article to the medieval "blood libel," (widely refuted stories that Jews killed people to use their blood in religious rituals). Even some pro-Palestinian writers joined in the criticism, expressing skepticism.
Here the Jew lights the sky so the IDF (who are grabbing organ donors, most of whom have been knocked unconscious to alleviate their upcoming pain) can safely transfer the potential donor to a field Operating Room to remove their 'donation.'