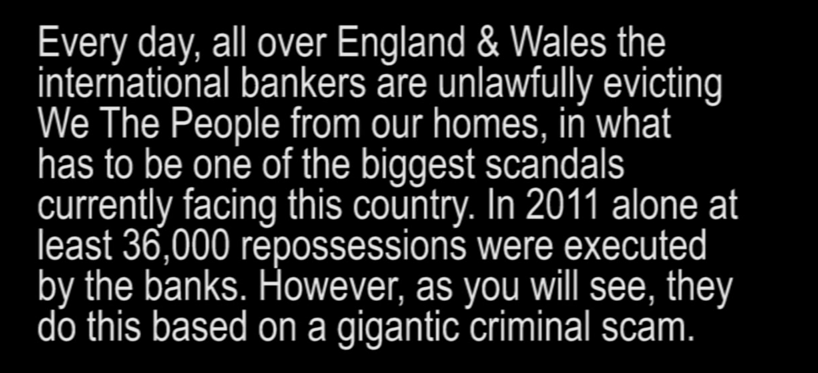 International Bankers?
Right, the same gangsters who were behind the
slave trade.
The same thugs behind the
Opium Wars
in the 19th Century and now in Afghanistan.
The same 'bankers' behind the rape, enslavement and genocide of the indigenous Palestinians.
The same murderous assholes who masterminded the
9/11 False Flag.
The same thieves that has been
looting the world's economy
since the 9/11 False Flag.
Can you guess who that is?
Check out this video of an attempted bank repossession of a home in England. Hell, the comments, like the one below, are a good reason alone to visit the site. All the homeowner asked for is the proper paperwork.
"Little fat cunt. Who the fuck Is he gunna knock out? Couldn't knock out a sit-up, the barrel bellied tosser."
Around the 23 minute mark, watch the police, for ONCE, do the right thing and tell the 'international banker's' thugs to back off. The police actually enforced the law in favor of the person owning the house, not the master criminal class of 'international bankers.'
And one more, since these videos are so heartening!