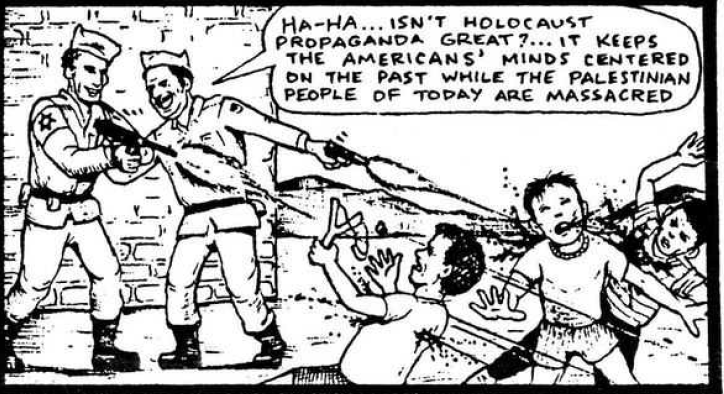 FORWARD: Notice how the post-attack narrative has morphed from protecting freedom of the press and France from jihadists to protecting French Jews from Muslims and ridding Europe of anti-Semitism, which, according to Israeli PM Netenyahu, can only be accomplished by eliminating funding of the International Criminal Court so they can't try Israel for the massive number of
war crimes it committed against Gaza
and by letting European Jews and ONLY Jews, carry firearms?
Yes, that would work out splendidly, wouldn't it?
From an article at Information Clearing House,
"Reflections on the Recent Paris Massacre and Zionism."
This a comment left at ICH by someone named "Fitzhenrymac." Comments which should of been asked in the MSM, but if you know who controls the media, then you'll know who is behind these False Flags.
"Netanyahu came nevertheless, with two extreme rightist ministers in tow.

Placed in the second row, he did what Israelis do: he shoved aside a black African president in front of him and placed himself in the front row.





Once there, he began waving to the people on the balconies along the way. He was beaming, like a Roman general in his triumphal parade."





Mmmm... How did he know he would be safe in the march? Even wearing a vest and with security watching; no-one could guarantee his safety from a sniper or bomber in the march.





Any revolutionary worth his salt would have had a go at him and most of the rest of the front line too.





So why was Netanyahu so confident there was no danger?
Netenyahu was confident there wasn't any danger because he knew that the assassins that had hit the Charlie Hebdo office were already back in Herzliya or London or Langely.
PM Betty Nuttyaahoo gets knickers in an uproar, threatens Europe with
loss of Israeli trade
.
The Kouachi brothers died from CPS---Chronic Patsy Syndrome.
They were not the ones who carried out the attack with such cool, calm deliberation, but they were the ones who were set up and then ran, hoping to escape their death sentence, but did not.
The real killers didn't need to stop and rob a gas station, hoping to get enough money to escape, the real killers were already back on a jet, heading home to Herzliya, London or Langely.
If the ICC grows a pair and gets convictions against Netenyahu and his fellow mobsters for their multitude of war crimes against Gaza, then the Jew will lash out and attack the world with unmitigated fury, like any vicious, rabid wild animal does when cornered.
What happens at the 25 second mark?
ISRAEL DID CHARLIE HEBDO?