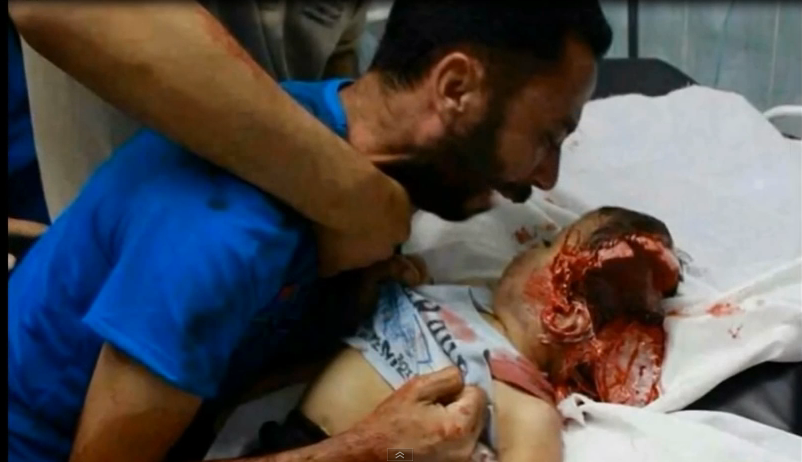 I say that because Netenyahu is a total nutjob, a violent psychopath with homicidal urges that can only be fulfilled by killing indigenous Palestinian women and children in the Gaza Death Camp.
Look for Nuttyahoo to celebrate his victory and give his war mongering, apartheid nightmare state of Israel another big injection of the blood of innocents by this Summer when he sends the world's most immoral army, the IDF, back into the Gaza Death Camp to get their kicks by mass-murdering another couple thousand Palestinians.
For then the world will finally say 'ENOUGH!" and start an economic boycott of that nation of sadistic war mongering Khazar psychopaths, so that horrific pics like this no longer get made: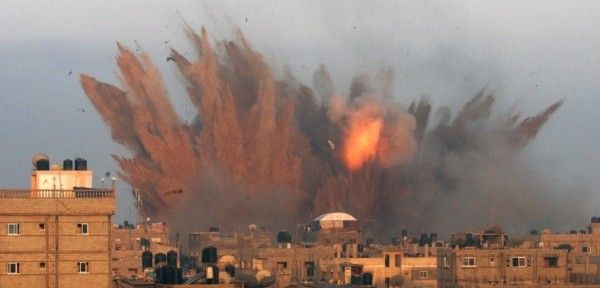 Yes, it will be hard on the Palestinians, but regardless of who would've won, nothing much would have changed for them. Death, misery and destruction from Israel is their daily diet, whether it was Nutty or his rivals literally calling the shots.
Nut Yahoo has declared victory in the election! So now
Israelis
have one of two things to admit. Either 1. Their elections are rigged, or 2. They condone THIS: