On the April 28, 2015 morning "Fox and Friends" news propaganda program, one of the hosts pole dancers, Elisabeth Hasselbeck, likes to wear skirts and dresses so short, you can almost see what color panties she's wearing.
Fox is not using sex to sell their BS, no, it's intrepid reporting by 'Liz' who's prepared to do anything, even showing you her panties, all in the interest of solid reporting!
Except for the morning covering the Baltimore riots, when Liz and her fellow reporters comedians Steve "I'm Clueless" Doocy and the talking hemorrhoid AKA Brian Kilmeade, who lays awake nights worrying that
Americans are marrying into other species?
If you need a good laugh or two,
read some other
outrageous statements made by this human piece of pond scum.
This is Elisabeth Hasselbeck's prim and proper look, when she wants to be taken seriously!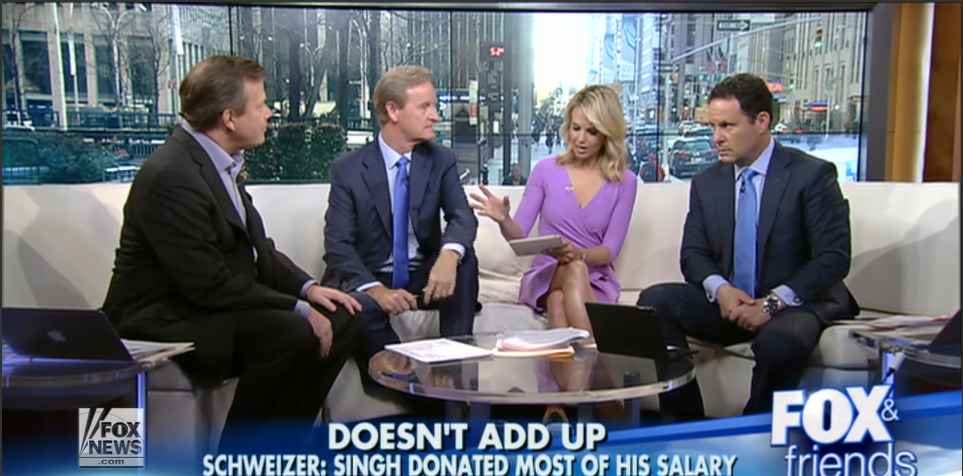 Liz rates 'Five Stars' in the dingbat department, with
ludicrous statements
about abortion and the mass-murder of Iraqi's, an illegal war that ALL Americans are responsible for.
Ahhh, this is more like it, who needs coffee when you get can get your morning charge by drooling over Hasselbeck's panties!
You can take the girl out of the strip club, but you can't take the stripper out of the girl!
It's not just Fox News: Islamophobia on cable news is out of control
Here's the REAL News!
There's one ethnic ME group that is pitting the Muslim world against the Christian world in the hopes people will look away when this group of sociopathic religious maniacs butcher Palestinians.
They keep inciting fear and hatred in the hopes that the USA will keep fighting wars for Israel while our nation's infrastructure falls apart due to lack of money; money spent on endless 'Wars for Wall Street and Israel.'
They're hoping both groups will exhaust themselves financially, physically and spiritually, so they can swoop in and pick up the remains.
If you know who that is, you're on the road to enlightenment.