Seven million gassed at Treblinka? Better open your wallets and close your mind, as this latest Holocaust™ scam will bring tears to your eyes or your just a vile, Jew-hating anti-Semite!
See under the headline "Made To Watch Victims' Burial" in following scan of the Derby Evening Telegraph from Monday, May 14, 1945 for the following passage:

"Seven million people were killed by the Germans in the Polish horror camp of Treblinka in three years, said Moscow radio to-day."

Source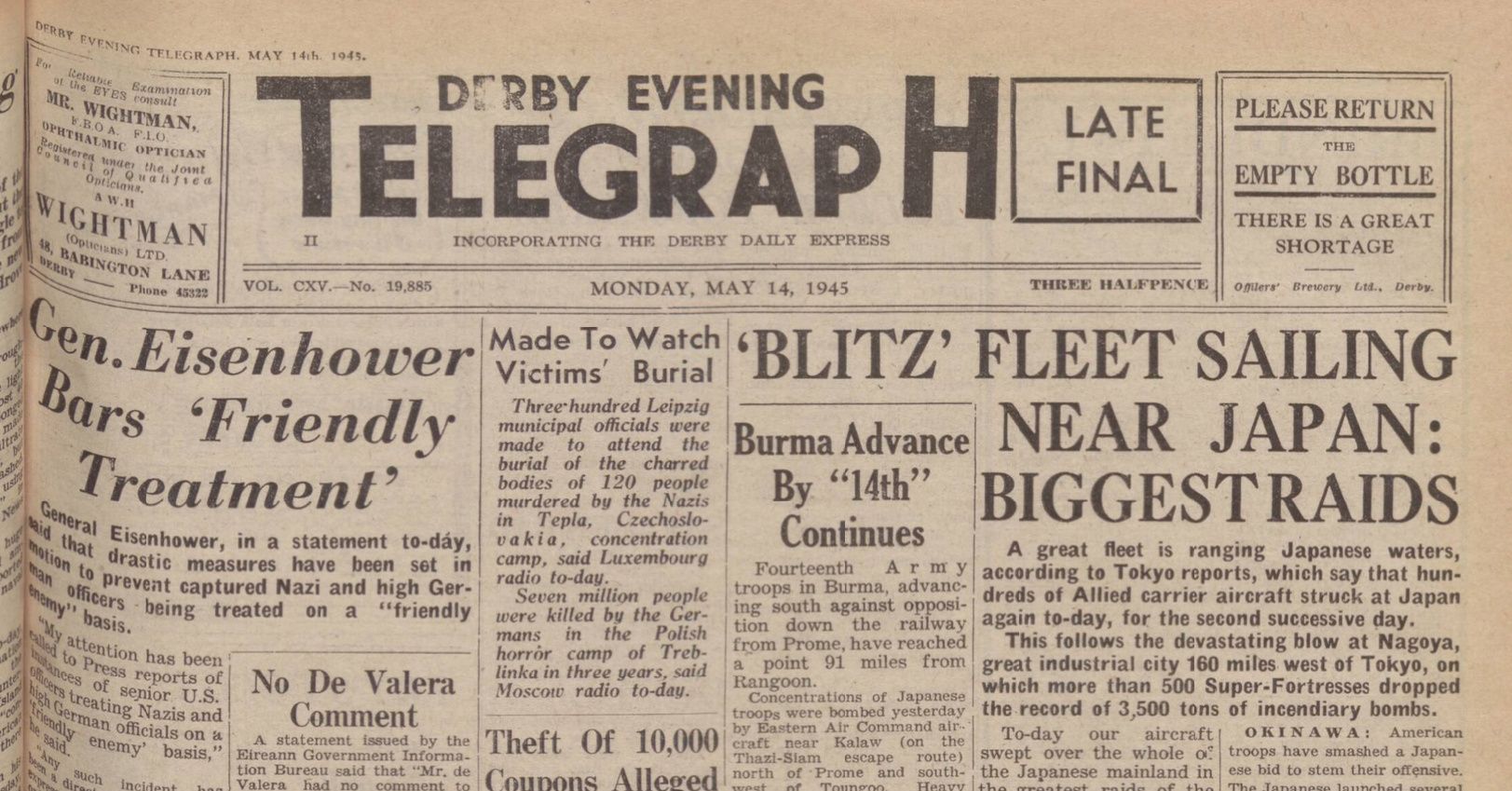 OMG, when will this sadness madness ever stop?
It will stop when the Jew is finally exposed as the parasitic, blood-sucking malignant organism it truly is.
In Europe, the book was a smash, translated into eighteen languages and made into a hit film. In the United States, however, it had sold poorly, so poorly that Defonseca and her ghostwriter successfully sued their publisher for $33 million for inadequate promotion, one of the largest judgments in publishing history. Two years ago, publisher Jane Daniel fought back, twenty-first century style: she launched a blog, called Bestseller, questioning Defonseca's story, hoping to nullify the court's decision by proving the author was a fraud.

It was there online, one day in December 2007, that Sharon Sergeant (MET-83), now an adjunct faculty member in BU genealogical research program, stumbled upon the controversy. And she thought she might be able to help.



Since then, Sergeant has become widely known as a hoax buster, putting to work the forensic skills she's honed over twenty years to help debunk three fraudulent Holocaust memoirs. The tools of her profession include photographic timelines and databases, vital records, census reports, property deeds, maps, newspaper interviews, obituaries, phone directories and living relatives. Skype, online records, and blogs have also broadened her reach, and DNA testing is an option if she needs it.





Sergeant mined the various translations of the book and used the discrepancies among names and dates to piece together Defonseca's true identity, which was in fact Monique De Wael. She also noticed a number of Catholic references in the text, and through contacts in Belgium, including Evelyne Haendel, a genealogist who herself had been an orphan hidden during the war, she came up with a baptismal certificate proving De Wael was not Jewish.

School records showed De Wael was enrolled in grammar school, along with the sister of Defonseca's future husband, at the time she was supposedly running across the countryside, hiding from Nazis and living with wolves.

Detractors have called Sergeant a witch-hunter, a Holocaust denier, and even a Nazi.
Want to see what a REAL holocaust looks like?
Then look at the 67 year old psychotic Jew genocide of the native Palestinians.
What the world's most 'moral army' loves to do, shoot Muslim babies in the head.