Actually, the son of BL, which must mean her psyops campaign is running on fumes to dredge up this turd.
A snapshot of Rita Katz's boyfriends!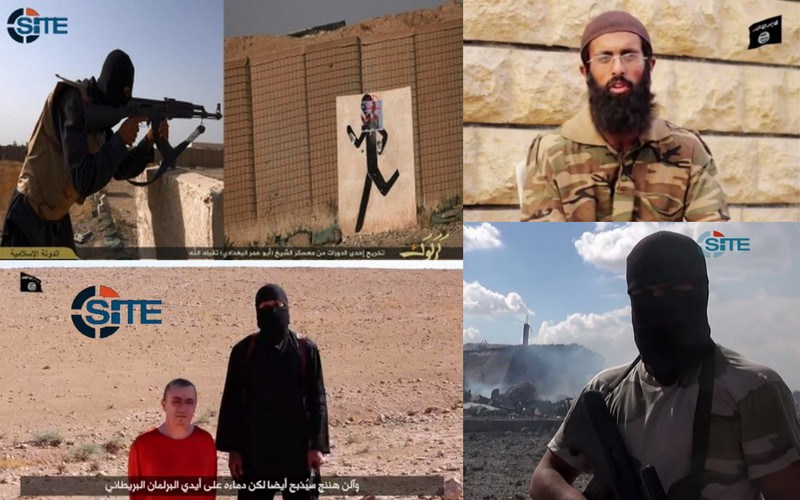 Bin Laden 2.0: 'Crown prince of terror' stakes claim to Osama's legacy

World terror networks may be in for a shakeup as the son of Osama Bin Laden has made a menacing statement, calling for jihad against the US and its allies, and advocating lone attacks in such world capitals as London, Paris, Tel Aviv and Washington.

Hamza bin Laden, who is now reportedly 23 or 24 years old, has given voice as a public figure for the first time ever. An audio recording believed to belong to Osama Bin Laden's youngest son has been posted on Twitter.

The message is believed to have been recorded this spring, before the Muslim celebration of Ramadan in June, but has been released only now. This is the first time that Hamza Bin Laden is presented as an official member of Al Qaeda militant group.

According to Rita Katz, director of SITE Intelligence Group, who narrated Hamza's message in a tweet, "Hamza Bin Laden calls to move the war from Kabul, Gaza & Baghdad, to Washington, London, Paris and Tel Aviv," urging Al Qaeda's adherents that doing so is their "duty."

When Osama Bin Laden was killed by US Navy SEAL Team Six in his compound in Pakistan's Abbottabad in 2011,

Hamza was believed to be eliminated along with his father, with the White House officials even announcing Hamza's death.
Rita Katz Admits She Releases Videos Before ISIS Even Knows They Exist
Rita Katz has been shown time and again to be a Jew agent working with MOSSAD to fan the flames of these never-ending 'Wars for Wall Street and Israel.'
This blog
here outs the bitch as a foreign agent working in the USA to keep our troops bogged down in the ME, fighting and dying for the Apartheid Nightmare, Israel.
Hamza bin Laden
even has his own 'Twitter' account that reads like something made up to make him look like a fool.
Rita Katz and S.I.T.E. to release yet ANOTHER "aL-Qaeda" tape
"Who is Rita Katz...?"



It's imperative that we look at the background of this Baghdadi woman Rita Katz who has been leading the U.S. intelligence and news establishment around by the nose in a perpetual Purim spiel with strategically timed releases of strategically produced terror videos, the most recent videos alleged to depict the work of an ISIS led by an al Baghdadi. Rita Gubbay Katz and her SITE organization releases ISIS terror videos "before ISIS is able to."