One of the most used words in the western world, holocaust, is also one of the most abused.
What follows are the proper ways to use the word holocaust in everyday conversation:
"What the holocaust just happened?"
In this phrase, holocaust is used to denote a shocking surprise to the speaker of an event he/she just witnessed. The use of "What the holocaust just happened?" is preferred over the coarse 'WTF?'
"The damn neighbors dog just left a big pile of holocaust in our yard."
This is used to point out that a neighbor's dog has left a big pile of feces in their yard and for everyone to be wary of the pile of stinking dog shit.
"Why don't you go holocaust yourself?"
This use of the holocaust term is used to denote anger towards someone by suggesting they engage in a sexual act with themselves that is physically impossible.
"Don't use the toilet just yet, I just dumped a big pile of smelly holocaust in the toilet bowl."
With this, the speaker is warning roommates or family members to avoid using the bathroom for awhile, since he/she fouled the air in the bathroom by crapping a big, smelly pile of shit.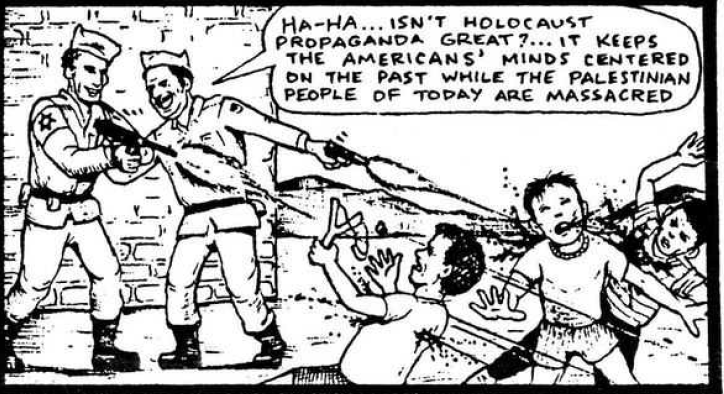 These are some of the correct uses of the term 'holocaust' to be used in everyday conversations
.