Of the Mossad, the Israeli intelligence service, the SAMS officers say: "Wildcard. Ruthless and cunning. Has capability to target U.S. forces and make it look like a Palestinian/Arab act."
From the September 10, 2001 edition of the
"Washington Times."
Want proof the French government did this? LOOK HOW DRY THE BLOOD IS. The blood is THAT DRY yet no EMT's have ever been on this scene because there are zero footprints through any of it, which proves that not only are they not there now, they were never there in the hours prior while that blood was drying. And the only way "hours" could pass like that is if the authorities in charge staged this and murdered everyone in this picture.
Pic is from Jim Stone's web site
and he also makes the astute observation that there should be footprints in the blood from emergency medical workers being on the scene, but there is none. Just drag marks from where they drug in the patsy's.
Neither is there smudge marks on the floor from where EMT's and paramedics would of been on their knees, working on the victims.
I was an EMT for over 23 years, working on a Fire Department(FD). Anytime we had a Medical Emergency(ME), the closest ambulance would also respond with paramedics.
Working a ME might look chaotic to a bystander, but it's just well-trained personnel working fast to save a life or lives. Which means we're not very 'neat.' We don't take time to pick up the bandage wrappers, or pieces of tape or gauze or tossed aside nearly empty IV bags--with tubing--of dextrose or saline or other liquid solutions to replace the victim's lost bodily fluid or other wrappings of any medical gear we might need. If there's time after the incident is over, the FD personnel would take time to pick up that mess, unless we had another scene to respond to or we had to help the ambulance crew on the way to the hospital.
So in the above pic, if they're claiming the pic is after the emergency workers, like paramedics, EMT's and firefighters have already been there and done their thing, they're lying because their should be medical equipment packaging and footprints all over the place. There isn't.
If they say it's before the medics got there, how did the press photographers get there ahead of the EMT's and who in the hell let them in, since it's a crime scene and should of been secured from trespassers.
Israel has sped up the Zionist goal of stealing much of the ME and turning it into Greater Israel, or Eretz Israel. But they kept having trouble with those pesky Hezbollah guerillas, who kicked the much larger and better armed, including a lethal Air Force of Israel the last time the Israeli parasites invaded southern Lebanon to steal land and the River Litani.
So they're going to keep staging these horrific
False Flags, just like they did on 9/11,
to enrage the West and have citizens in the USA, France, England demand that their governement bomb to pieces Arab countries near Israel, making it much easier for the Israeli parasite to swoop in and steal the land.
My guess is the next one will be here in the States, between now and Thanksgiving. They want to shock Americans into fear and submission, but don't want to interfere too much with the 'Shop till you drop' holiday season when many American Christians show how much they love their Lord Jesus by spending tremendous amounts of money to buy glittery things.
Here's what our kids have been fighting and dying for and it sure as Hell isn't justice or democracy.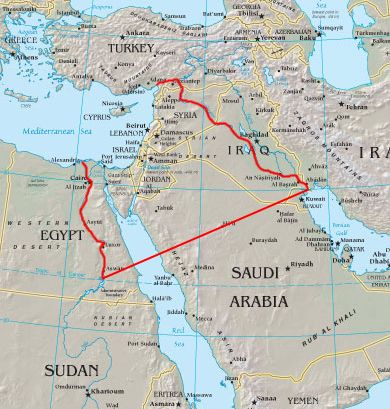 French ex-FM: Jews control French government





Through my wife, I'm eternally linked to the Jewish community and Israel – says Manuel Valls, prime minister of French Republic.
Will Israel Drag Us Into Yet Another War?



Two factors are simultaneously moving us toward a general cataclysm, and both have to do with the state of Israel: 1) The government of Prime Minister Benjamin Netanyahu is pulling out all the stops to sabotage the ongoing peace talks between Tehran and the "P5 + 1", and 2) Netanyahu is abandoning the Palestinian peace process and moving rapidly toward his goal of a "Greater Israel."
One last thought: When a USA drone slams a Hellfire missile into an Iraqi wedding party or a USA 'Spectre' gunship bombs and shoots up a hospital in Afghanistan, where's all the crocodile tears and around-the-clock media coverage then?
Or is it just those 'damned bloody wogs' getting what they needed to get them back in line?
It's 'Deja Vu' all over again!
Weapons Stolen from US Army Reserve Armory in Massachusetts
Keep in mind that back in July, 2015, this happened:
Explosives, detonators and grenades were stolen from a military armory in the southern French town of Miramas

French radio station Europe 1 said a "pile" of plastic explosive, 180 detonators and around 40 grenades were stolen. The thieves – described by the station, citing investigators, as "military or former military men who knew the place" – cut through fences to get into the compound.

Miramas Mayor Frederic Vigouroux told Anadolu Agency: "We are shocked. This is a military site that is highly secure and well guarded by patrols.
"Well guarded?" Not when Israel comes calling.
'Military' men? Like MOSSAD agents?
Get ready for an 'explosive' Thanksgiving.