First, some background on the Jew mindset when it comes to stealing, which apparently is a sanctioned national pastime with Jew Inc, as long as the Jew steals from Gentiles.
If Madoff would of stuck to
this part
of the Jew's holy book, the Talmud, he'd probably still be a free man:
Sanhedrin 57a . When a Jew murders a gentile, there will be no death penalty. What a Jew steals from a gentile he may keep.
But Bernie started fleecing his fellow Jews and that is
VERBOTEN in Judaic law.
Sanhedrin 57a . A Jew need not pay a gentile the wages owed him for work.
Browse the term 'zero hours contract' to see the latest Jew theft from the GOYIM.
Baba Kamma 37b. The gentiles are outside the protection of the law and God has "exposed their money to Israel."
Which brings up another issue to Madoff's 50+ BILLION dollars thefts. Some of that money was
given to Israel,
laundered thru the New York branch of the Federal Reserve, at the time headed by future Treasury Secretary Timmie Geithner.
But I'm getting off topic, which is easy to do when investigating Jew thieving, since there's so many angles and Jew participants in the frauds.
A Jew Stealing from Other Jews is the Worst Crime, According to the DOJ
The chart below is self-evident. When a Jew con artist like Bernie Madoff steals billions from Gentiles and Jews alike, that is viewed by the Department of Justice as the greatest white-collar crime around.
Banks can get in bed with international drug gangs, laundering their illicit profits while the bodies pile up and the DOJ will slap their wrist when and IF they prosecute. But for a Jew to steal from another Jew, why that's a horrific crime that will be severely punished!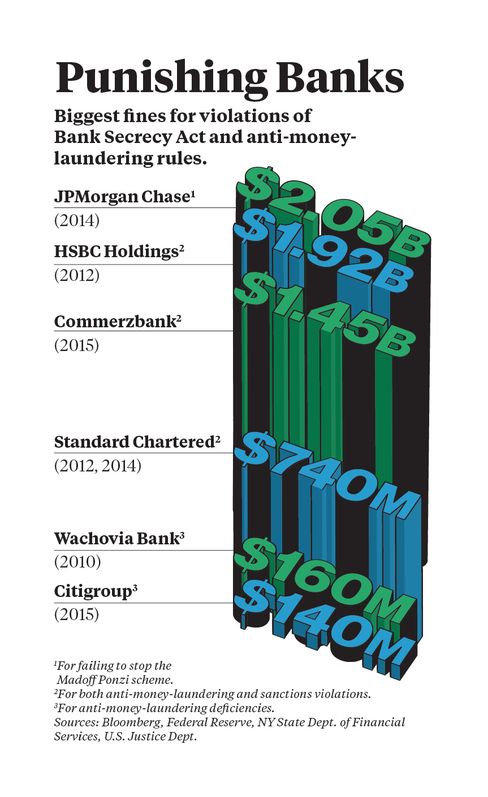 Inside the Money Laundering Scheme That Citi Overlooked for Years



Citigroup and its subsidiaries have been cited for multiple anti-money- laundering lapses over the past two decades and under five CEOs.
Click
to see a large chart showing Citigroup's financial frauds going back to 1998.
U.S. Treasury's Financial Crimes Enforcement Network
(FinCEN) is responsible for going after these thieving con artists, but spend most of their time conjuring up new ways to burden Iran with new, onerous sanctions, to keep Iran under their boot heel and ensure Israel remains the ME and SW Asia's dominant financial center.
U.S. Treasury's Financial Crimes Enforcement Network also likes to go after American dairy farmers, who had the audacity to try and make a living framing while Wall Street Jew con artists live the high life, knowing their secure in their frauds.
Who's going
to investigate, the FinCEN head, Jennifer SHASKY, top dog at FinCEN?
Or maybe Jennifer's boss, Treasury Secretary head Yakob the Jew (Treasury Head Jacob Lew) will make her go after real crooks?
Or maybe Yakob the Jew's second-in command, Sarah BLOOM will enforce the law against Wall Street con artists?
There's a pattern here, don't tell me, I'll figure it out. Just give me time for all that noisy ADL anti-Semite screams to die down so I can think.