To refresh your memory, here's a
synopsis
of what TERRORIST GOLDBERG planned to do:
A Florida man has been arrested in connection to a bomb plot at an upcoming Kansas City Sept. 11 memorial.





The man allegedly provided directions on how to build a pressure-cooker bomb that would kill as many people as possible at Sunday's event in downtown Kansas City.





According to the criminal complaint, Goldberg this year began communicating with the confidential informant who claims he was a student who lives about an hour west of Kansas City. Because the informant lived so close to Kansas City and a major Sept. 11 memorial event was planned, Goldberg settled on this year's Kansas City Memorial Stair Climb as the event to target where there would be the most people.





Between July and September, Goldberg gave the Kansas man information on how to make a bomb, specifically how to make a pressure cooker bomb and fill it with nails, metal, screws, glass and other items dipped in rat poison.





"If you can, dip the screws and other shrapnel in rat poison before putting them in," Goldberg allegedly wrote to the Kansas man via Twitter. "That way, the (expletive) who get hit by them will be more likely to die."





According to court documents, Goldberg using one of his Twitter handles called for attacks on the contest in advance of the event. Goldberg allegedly posted a map of where the event was to be held and urged anyone in the area to attack "with your weapons, bombs or knives."
GOLDBERG urged "... anyone in the area to attack "with your weapons, bombs or knives."
Sounds to me like he has full control of his mental faculties, but he's a 'Chosen One' and they rarely do time for their endless number of crimes. Bet you didn't see this one coming!
Psychologist: Man accused in 9/11 bomb plot unfit for trial



A psychologist has found a Florida man accused of sending bomb-making plans to an FBI informant for an alleged attack on the 9/11 anniversary not mentally sound enough to stand trial.



The Florida Times-Union reports (http://bit.ly/1TGs325 ) that psychologist Lisa Feldman of the federal detention center in Miami concluded

Goldberg suffers from a mental disorder that impairs his ability to understand what is happening.



[Judge] Klindt said a competency hearing for Goldberg would occur Dec. 14 with Feldman testifying. If Klindt is satisfied with Feldman's conclusions, Goldberg is likely to be sent to a mental institution rather than face a trial.
What a coincidence that this info was released at the beginning of the Jew Inc San Bernardino False Flag attack. Hardly anyone knows about this Jew terrorist escaping justice and questions from the DA, since it was buried under all the Jew MSM screaming about Muslim terrorists shooting up a California handicapped center.
I've read several different versions of this story and nowhere do I see where the DA countered the defense's assertion about GOLDBERG being unfit for trial with the state or federal's own psychologist interview with the Jew terrorist.
And the judge, KLINDT, isn't looking for justice, but to protect the Jew terrorist GOLDBERG from being questioned in the trial and jail time.
But that's how it works in a nation like the USA that is actually under Jew occupation, being used to supply cannon fodder and money to fight wars against Israel's enemies so that the Zionist dream of an Eretz Israel comes to fruition.
Here's what American troops are fighting and dying for and why our nation can't afford to repair it's infrastructure; nearly all the money is going to support these endless wars for an Eretz Israel.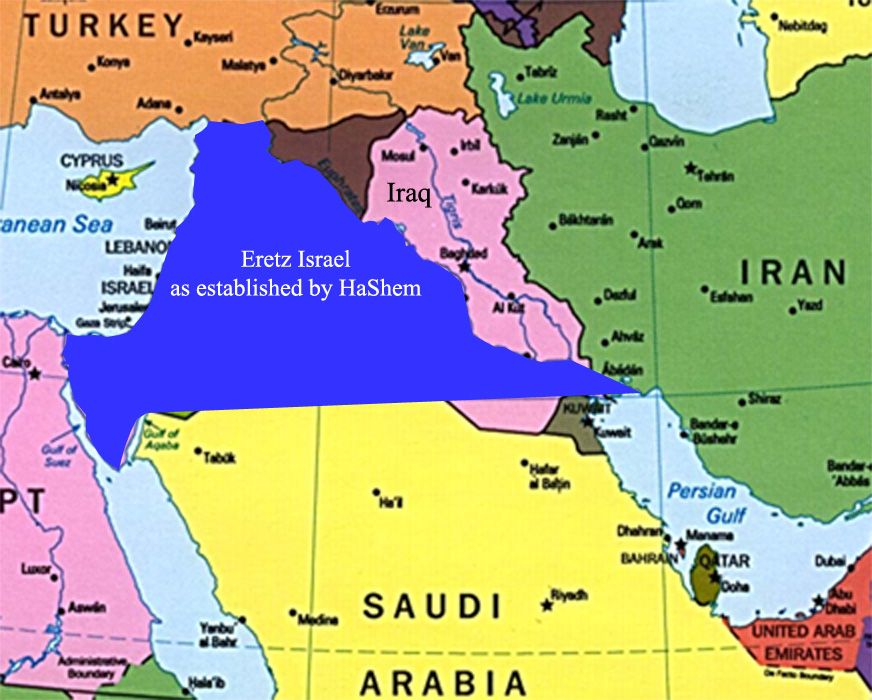 The TERRORIST GOLDBERG will get sent to some luxury institution, stay about a year, then be declared sane again. News which will be released during another Jew Inc False Flag.
How sweet it is!
P.S. Click
here
to read the entire 34 page PDF doc listing the TERRORIST GOLDBERG'S crimes.