With the Iowa fake caucuses now being virtually confirmed to be dirty and slanted for HRM Hillary, we now embark to New Hampshire, which is even less transparent than Iowa. Even Iowa's biggest paper, the
'Des Moines Register'
is now saying the caucuses don't smell right.
With partisans on the Right and Left now charging, appropriately or not, that the caucuses were "stolen", and both the Register and Sanders' camp calling for state Democrats to release raw vote totals, Harris notes: "Really, the bottom line is, if they won't disclose stuff, then it smells. If they disclose it, everybody can see for themselves." "People say, well, there are problems in every election," she continues. "My mantra is: That may be true, but let's see the problems. All I'm saying is let us see them, and let us address them. Most people I talk to — even if they're very partisan — they say, 'If I can see it and we lost fair and square, I will accept that.' It really ticks people off when you say, 'we won, and we aren't going to show you how.'"
Even though Bernie is leading that bitch by double digits in New Hampshire, the results, or rather the cooked results will show a virtual tie, which the Jew MSM will then give to their witch, Clinton.
There's an excellent doc from 2006 called "Hacking Democracy" that shows how easy it is to hack votes on Diebold's scan system, which has been 'rebranded' as
Premier Election Solutions.
The actual full length
has been banned on JEWtube in the USA,
blamed on copyright grounds, but they've banned it in the one nation it applies to, so go figure.
The ways to hack and change the vote were easy,
as shown here
, and that's why the video is banned from being shown on JEWtube.
This piece of the video shows how easy it is to hack the vote at the four minute mark, which that war witch Clinton needs done.
The USA portrayed in our schools, on TV and in the movies is a mirage of what might of been. There is no democracy in the USA, we are a nation occupied by bankers and Jews, used like whores to fulfill their ultimate fantasy, of an
Eretz Israel, as shown below.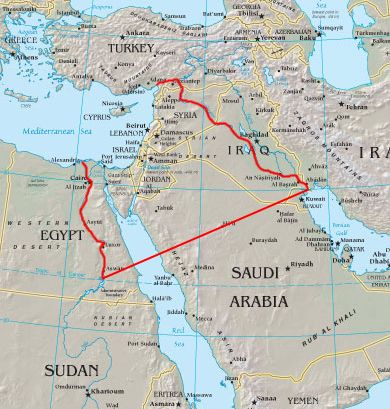 The bankers and Israel have decided that Hillary is their man to get the job done of finishing the destruction of Syria, then moving onto Iran, and We the People be damned.
When Hillary steals the WH, the cabinet she appoints will look like a Bar Mitzvah guest list.
Writing a Letter to the Editor or contacting your Senator or Congress person will do nothing except waste your time. There's only one way left to take back this nation from the parasites and traitors that are enslaving us and that involves blood, lots and lots of blood.