Yes, I'm guilty of 'Thought Crime' for daring to ask this about our Yid Overlords. If you figure out that question, then you'll know why we're bogged down in endless ME and African wars while our nation's infrastructure falls apart.
Back in 1967, the Supreme Court Rules in favor of
dual-citizenship Israeli Jew
who had lied during the case proceedings about voting in Israel, which he then admitted and then, lied about
what a great American he was!
Up till then, being a citizen of another nation and voting in their elections would of gotten your US citizenship stripped, but when it comes to our Yid buddies, nothings impossible!
This was Beys Afroyim, whose real name was Ephraim Bernstein, Zionist, Israeli and a communist, but I'm getting redundant.
The Supremes ruled in favor of Bernstein on May 29, 1967 and to celebrate, a week later,
Israel launched the illegal and unprovoked 1967 'Six Days War'
against the Arab world with much support from her bitch, corrupt SOB POTUS Johnson.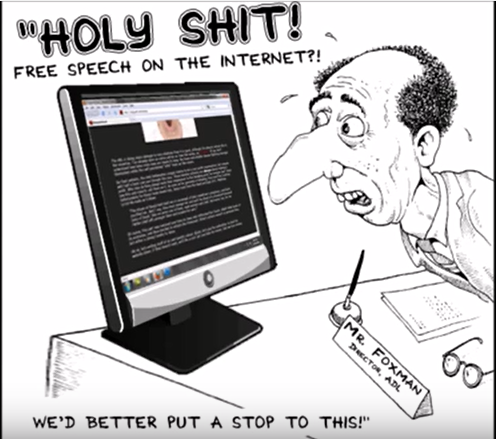 To start that
war of aggression
, Israel bleated that its neighbors were an 'existential' threat. Hmm, haven't we heard that before and again and again and...
"The 1967 war was neither defensive nor pre-emptive, but an outright taking of land, that one year later, Tel Aviv acknowledged as precisely what concerned the Pentagon 62 years ago," wrote Jeff Gates.





"The entire story of the danger of extermination was invented in every detail and exaggerated a posteriori to justify the annexation of new Arab territory," Mordecai Bentov, a member of wartime Israeli government, published in Israeli daily Al-Hamishmar, April 14, 1971.





"We were not threatened with genocide on eve of Six Day War, and we had never thought of such a possibility," Gen. Haim Barlev (d. 1994), former Israeli chief of staff, admitted in 1972

.
Wow, Israel can lie better than Beys Bernstein!
So many lies, so many deceits
Arguing the government's contention in Bernstein's case that being a dual citizen and voting in another nation's elections voided one's US citizenship was Thurgood Marshall, who had so many Yids on his staff, it
reads like a Bar Mitzvah guest list!
It was a pitched battle,
Yid vs Yid
and guess who won?
And the goverment lost? Wow, who could of seen that coming?
"Whew," says dual citizenship, former IDF trooper, current Chicago mayor Rahm Emanuel and most likely, head of some department in HRM Hillary's psycho-butcher presidency

.
That IDF oath Emanuel took, professing loyalty to Israel
,

won't interfere with his grandiose schemes

.
Israel's unfettered access to NSA data
Secret NSA "Q" group sets out to distance Gov't from involvement in 9/11