Is it because
we support only moderate terrorist groups
in Syria, like these charming fellows?
Or is it because we love, love, LOVE our
bestest partner, ally and friend
in the ME, Israel?
Maybe it's because we sometimes use
planes to deliver aid
to the ME?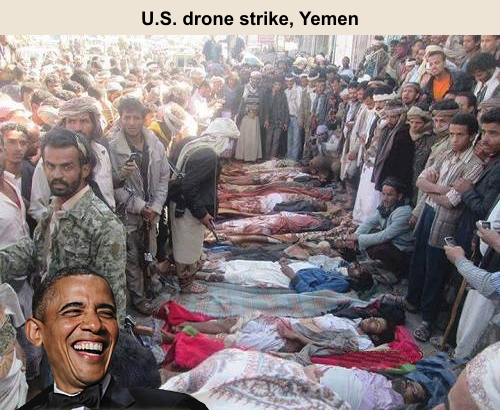 Or maybe it's because they actually hate our president,
El Supremo Netenyahu?
I bet it's because they're jealous of our country's infrastructure!
Six Ways America Is Like a Third-World Country

The United States infrastructure is slowly crumbling apart and is in desperate need for repair. One study estimates that our infrastructure system needs a $3.6 trillion investment over the next six years. In New York City, the development of Second Avenue subway line was first delayed by the outbreak of World War II; it's still not finished.

In South Dakota, Alaska and Pennsylvania, water is still transported via century-old wooden pipes.