Oops, there goes the pre-planned narrative. But they scrambled nicely, getting the video
filmed by Anthony Torres wiped off Youtube.
"Gunshots rang out at an

Orlando, Fla., gay club,

striking at least 20 people early Sunday, according to multiple local reports.

A witness saw at least two assailants open fire with what sounded like a semi-automatic firearm inside the nightclub and outside the south Orlando venue from a vehicle.

"We were just leaving the club and we started hearing the shots," clubber Anthony Torres told the Daily News. "Everyone was running and screaming." Torres came back to the club and saw medics putting mul.. - See more at: http://www.ooyuz.com/geturl?aid=11983463#sthash.WSQesHo0.dpuf
So, according to my math, that's THREE shooters.
But if you go to the link, the original story about there being three gunmen has been scrubbed, as of June 13, 201 at 1252 hours.
Mateen, of Fort Pierce, Fla.,

called 911 about 20 minutes into the shooting,

which started just after 2 a.m., according to CNN. In the phone call, he pledged allegiance to ISIS and referenced the Tsarnaev brothers who carried out the deadly 2013 bombing of the Boston Marathon.
Called the 9/11 Emergency dispatch center AFTER he had entered and started blasting away?

How many arms does this guy have? Because it takes two to drop the empty AR-15 magazine and reload anther, so which arm did he use to call 911? And don't forget, he's using one arm and hand to hold the GLOCK pistol to protect himself when he's changing mags.
Also ask this question: Where's the interior cell phone video of this massacre and the security camera videos of Mateen spending countless hours at some shooting range, firing off hundreds and hundreds of rounds to get the feel of the AR-15 and Glock pistol?
Does this look like some nutcase who would shoot up a place?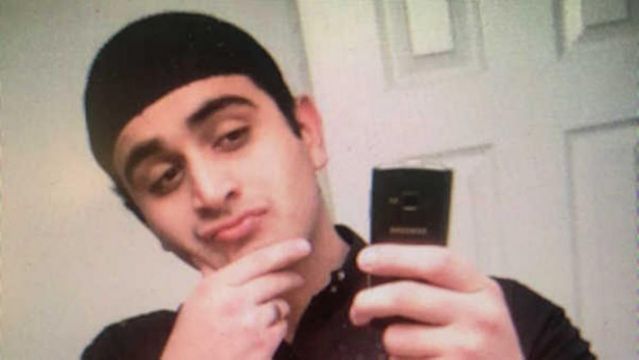 Or this one?
FBI agent says only 20 people dead at PULSE.
And he wasn't sure if they had been shot by some bad guys or some cops.
A Few Last Thoughts
I imagine this will be--or already has--spun as some cop outside the club doing the shooting.
Pulse Mass Casualty Event: Why Is There a Whole Parade of Victims Walking Back Toward Shooting Scene?
The psyops is being sculptured around 'Muslims hate gays' narrative. But, as we've been told, they also hate Israel and Jews.
So when is one of these 'aL CIA Duh' or DAESH or ISIS or ISIL or al Nusra types going to shoot up a synagogue?
Or attack Israel?
Israeli PM visiting wounded ISIS thugs in an Israeli field hospital set up in the Golan Heights