If you want to see how twisted, corrupt and phony the lying MSM is, this video of then President GW Bush joking about 'finding' Saddam's WMD's at the 2004 White House Correspondents Dinner says it all. I don't see why they're laughing over a LIE that destroyed Iraq, killed over a million, maimed millions more and made many Iraqis homeless, but I'm not a homicidal maniac or a corrupt DC whore begging for shekels. The ones laughing and chortling over Bush's antics are the MSM vultures that sold the WMD lie. Search for 'Saddam had no WMD's' and you'll get numerous hits, like
this one.
Who else thinks wars for Wall Street and Israel are funny?
From an April 2003 Haaretz
"White Man's Burden"
article:
The war in Iraq was conceived by 25 neoconservative intellectuals, most of them Jewish,

who are pushing President Bush to change the course of history. Two of them, journalists William Kristol and Charles Krauthammer, say it's possible.



This is a war of an elite. [Tom] Friedman laughs:

I could give you the names of 25 people (all of whom are at this moment within a five-block radius of this office) who, if you had exiled them to a desert island a year and a half ago, the Iraq war would not have happened.
All one has to do is to change Iraq with Libya, then Syria and this news story stays current. What Tom Friedman finds funny about that war--Iraq--that makes him laugh is beyond me.
Maybe if Mr. Friedman were to experience first-hand the sheer terror of fleeing from artillery shells falling down around him or smart bombs raining down from the sky, with no safe place left to run, and roving, armed psychopathic gangs, who shoot anything that moves, maybe if Tommie were to 'enjoy' that not as a well-paid spectator but as an unwilling participant, maybe then he wouldn't think it so funny?
When you hear all those LIES about 'fake' news, understand that it's coming from the same homicidal maniacs that helped launch the illegal and immoral war against Iraq, Libya and Syria. Doing so for their buds on Wall Street--for the money--and Israel--so they can steal more land and finish off the genocide campaign against the Palestinians w/o being bothered by sane questions.
Where Are The Media's Iraq War Boosters 10 Years Later?
NONE of this brutal insanity of endless wars fought for Wall Street and Israel would not have been possible w/o the Mother of all False Flags, the Israeli masterminded 9/11 FALSE FLAG against America.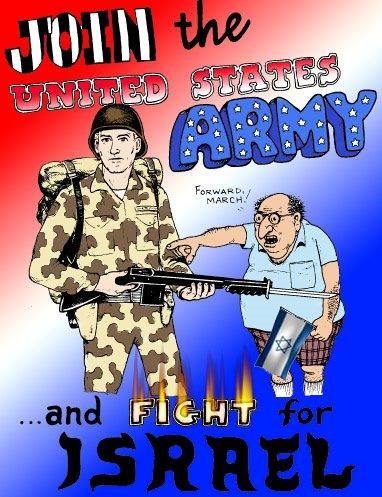 Have a Merry al Qaeda Christmas
!