That's the thinking of American Jew, Israeli-Firster and Republican Majority Leader Eric Cantor when he made this comment about the massive devastation and destruction caused by tornado packing nearly 200 MPH winds that destroyed a wide swath of Joplin, MO.
NO federal aid for Joplin until there are spending cuts....
Hey Eric, I got a great idea! How about cutting back on those monthly welfare checks the American taxpayer is forced to send to Apartheid Israel!!
Eric Cantor says there will be no federal aid for Joplin. Cantor said spending cuts must occur before one dime of federal money will be spent to clean up Joplin.

The kicker here is during Hurricane Katrina, Cantor helped line the pockets of a Virginia company, his home state, with FEMA money to help in aid for New Orleans.
Maybe this photo of some of the Joplin, MO tornado damage gets Eric HOT, since it reminds him of what the world's largest terrorist army, the Zionist Occupation Force, does to Gaza on a regular basis.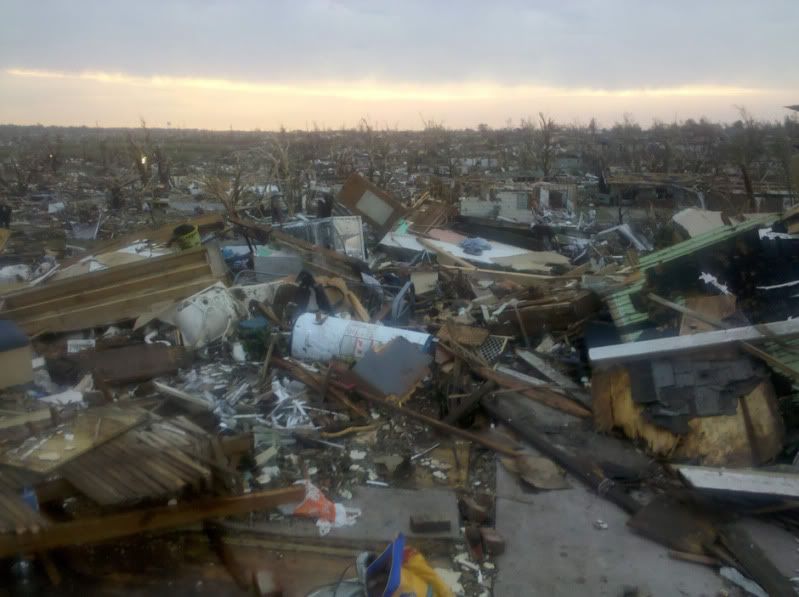 Eric, time to shag your sorry, back-stabbing, traitorous ass back to the FATHERLAND, Apartheid Israel and do us a favor?

STAY THERE.
-------------------------------------------------------------------------------------------