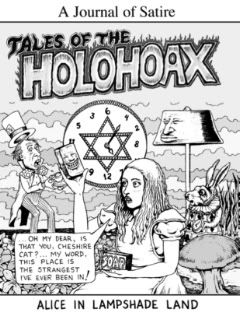 Why do Zionist flunkies like HRM Clinton rush to defend free speech when a defamatoryefamtory video comes out, slamming a major religion's prophet, but rush to defend the many laws, mostly in Europe, that say it is
VERBOTEN to question
the holocau$t?
At
least 17 European nations have laws on the books
, saying you may not ask questions about the world's largest money making racket--tying with the illegally formed Federal Reserve--and many of these
suborned nations will also toss you in jail
, merely for asking questions about this Zionist scam.
Yet when
wealthy Jewish donors
help fund another film that denigrates Islam, various Zionist lap dogs and Israeli-Firsters rush to the scene of the crime, loudly braying that they're interested in protecting Free Speech, so let the film play.
Just don't ask questions about the holocau$t, even in the USA, where mandatory teaching of the holocau$t scam is on the books in many states.... Look it up in your state's laws.
One state,
California, has passed a resolution
that makes it
VERBOTEN to ask legit questions about Apartheid Israel.
Surely we're not being brainwashed by a certain cult religion that is wanting the USA to bomb Iran, are we?
Google 'funny pics of Mohammed' and you'll get numerous pics and over 1,400,000 links.
Google 'funny pics of Yahweh' and you'll get NO pics of YWHH and obnly 184,000 hits.
The only one I could find that kinda poked fun at the cult religion's gawd mocked Christianity more than Judaism.
"Tales of the Holohoax" A Journal of Satire
P.S. Is it just me, or does the slandering and libeling of Christianity and Islam seem to happen regurlarly, while the cult of Judaism never gets mud tossed on its Torahibble Scrolls?
Unless you want to be slammed and villified as a nasty, anti-Semite.