The Mark of the Beast Flag Over the Central African Republic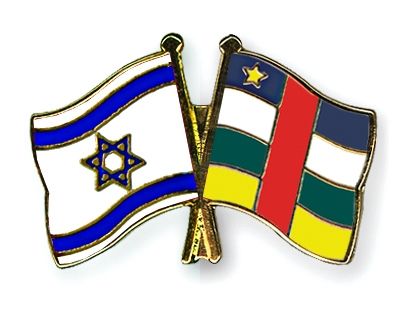 Damn near anytime the Jew owned MSM starts babbling that some country is under siege from 'al CIA Duh' type terrorists, then it's a good bet that nation has a rich supply of natural resources, like the Central African Republic(CAR).
CAR has some of the
richest uranium deposits
in the world, along with
abundant deposits of gold, diamonds
and plenty of crude oil.
The official paper of Zionism, the NYT, has
joined the pack of hyenas
snapping at CAR's feet, so an invasion by NATO type mercs to save CAR from itself can't be far away.
Israel has already infested
the oil-rich neighboring country of South Sudan, which gives them a base to launch attacks against CAR.
Which Israel will do to help protect its
gangster friends in the IMF and World Bank.
'France is just fed-up, exhausted by CAR'
Really? Well keep your fucking nose in your own country, Frenchie.
One of the Zionist owned MSM outfits, the British Bullshit Corporation, spins the story for more wars.
There's only ONE solution that will rid the planet of these blood-sucking vampires....