Federal Reserve Chairman Janey Yellen giving a talk to fellow Wall Street bankers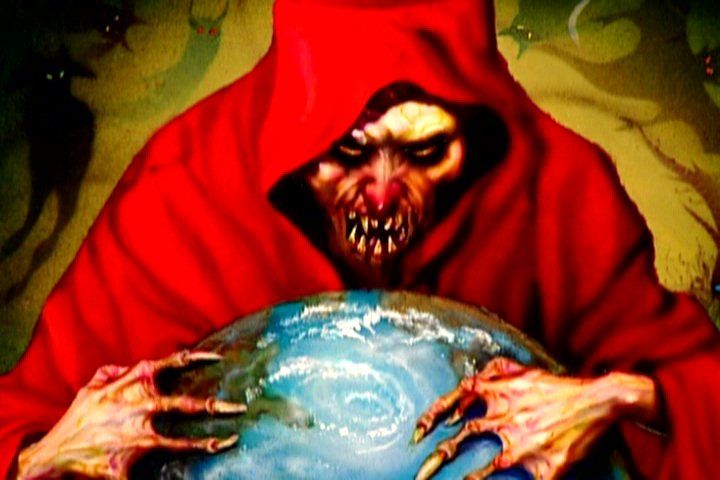 Banksters are engaging in a feeding frenzy, from the Ukraine to Syria, to Libya to Europe to the USA, the Wall Street gangsters are in full blood-sucking mode, sucking the wealth out of nations around the world in order to prop up their insolvent banks.
Until those 'Too Big to Fail' Wall Street banks, the Federal Reserve and their 'Godfather,' the
Bank for International Settlements
in Basel, Switzerland are broken up, the bankers jailed and sentenced to either life in prison or execution, and the power to create currency is returned to the people, the world will not know peace.
One-Percent Jokes and Plutocrats in Drag: What I Saw When I Crashed a Wall Street Secret Society

Recently, our nation's financial chieftains have been feeling a little unloved. Venture capitalists are comparing the persecution of the rich to the plight of Jews at Kristallnacht, Wall Street titans are saying that they're sick of being beaten up, and this week, a billionaire investor, Wilbur Ross, proclaimed that "the 1 percent is being picked on for political reasons."

Ross's statement seemed particularly odd, because two years ago, I met Ross at an event that might single-handedly explain why the rest of the country still hates financial tycoons – the annual black-tie induction ceremony of a secret Wall Street fraternity called Kappa Beta Phi.

"Good evening, Exalted High Council, former Grand Swipes, Grand Swipes-in-waiting, fellow Wall Street Kappas, Kappas from the Spring Street and Montgomery Street chapters, and worthless neophytes!"

It was January 2012, and Ross, wearing a tuxedo and purple velvet moccasins embroidered with the fraternity's Greek letters, was standing at the dais of the St. Regis Hotel ballroom, welcoming a crowd of two hundred wealthy and famous Wall Street figures to the Kappa Beta Phi dinner. Ross, the leader (or "Grand Swipe") of the fraternity, was preparing to invite 21 new members — "neophytes," as the group called them — to join its exclusive ranks.

Looking up at him from an elegant dinner of rack of lamb and foie gras were many of the most famous investors in the world, including executives from nearly every too-big-to-fail bank, private equity megafirm, and major hedge fund. AIG CEO Bob

Benmosche

was there, as were Wall Street superlawyer Marty

Lipton

and Alan "Ace"

Greenberg

, the former chairman of Bear Stearns.

It was a secret fraternity, founded at the beginning of the Great Depression, that functioned as a sort of one-percenter's Friars Club. Each year, the group's dinner features comedy skits, musical acts in drag, and off-color jokes, and its group's privacy mantra is "What happens at the St. Regis stays at the St. Regis." For eight decades, it worked. No outsider in living memory had witnessed the entire proceedings firsthand.
Revealed: The Full Membership List of Wall Street's Secret Society